Watsonville provides stunning views of the Monterey Bay, a rich history of California agriculture and so much more. Below, we've narrowed down a list of 15 to lend a weekend-friendly taste of the many activities and sights offered within the dynamic, historic town.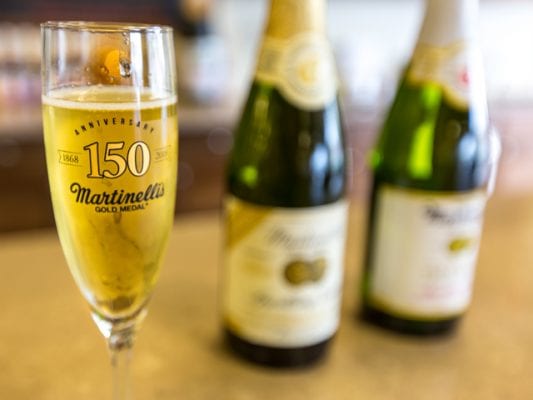 1. Fruit Juices at Martinelli's Company Store
Martinelli's, the Watsonville company that made that cute apple-shaped container of juice a childhood staple, celebrated its 150th anniversary in 2018. Pop into their modern company store where you can find a wide assortment of sparkling and still juices and ciders.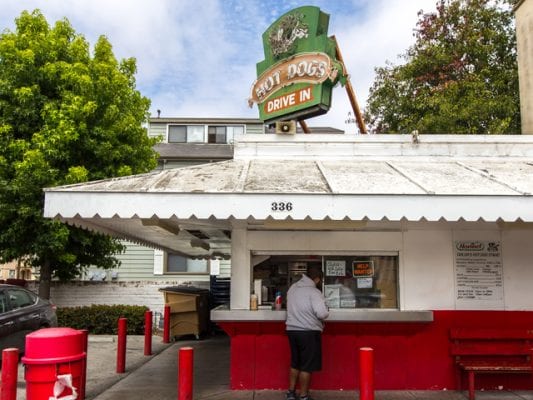 2. Munch a Chili-topped Taylor Dog
The old-fashioned, red-and-white Taylor Bros. stand has been dishing up their famed chili dogs since 1954. At under $2 a piece, you can grab a few and enjoy in the town's park plaza across the street.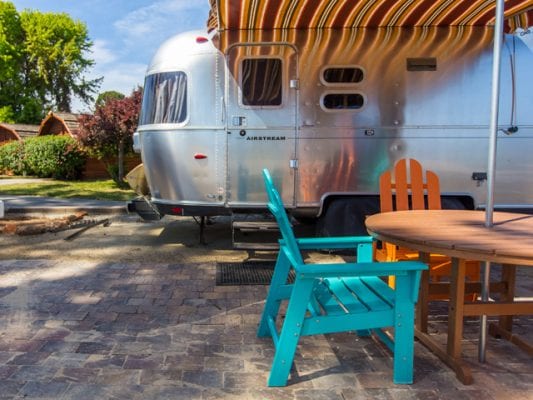 3. Camp Out in a Shiny New Airstream
In addition to tent sites and camping cabins, KOA Santa Cruz features a fleet of shiny Airstream trailers for retro, family-friendly fun that's walking distance from Manresa State Beach.
4. Stroll the Sand Dunes of Sunset State Beach
A remote, wide sandy shore backed by towering sand dunes makes Sunset State Beach one most scenic—and least crowded—beaches in Santa Cruz County. Pack the cooler and BBQ tools: Sunset features some of our favorite picnic facilities strewn along the shore.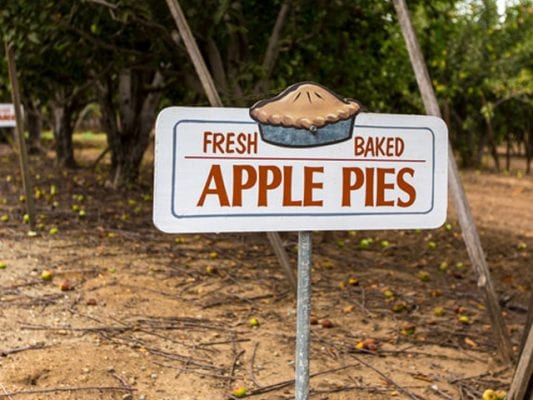 5. Enjoy an Apple Dumpling at Gizdich Ranch
Like a scene from an old cartoon, aromatic wafts of homemade pie should lure you to this fun, atmospheric farm. Situated amidst apple orchards and berry fields, the farm's Bake Shop delights guests with plump homemade pies, fresh fruit puff pastries, and their specialty: apple dumplings.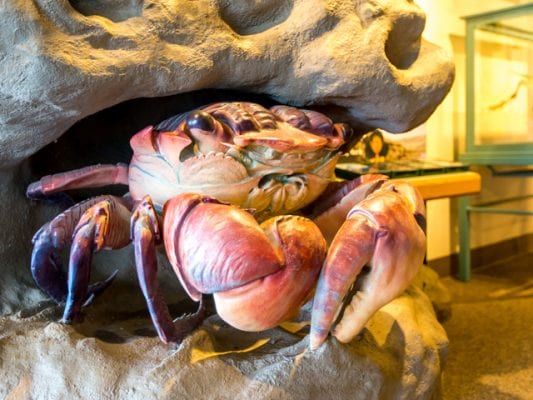 6. Explore Elkhorn Slough Reserve
All visits to the wondrous Elkhorn Slough—a serene, meandering estuary teeming with birds, seals, and abalone-munching sea otters—should begin at the Elkhorn Slough Reserve Visitor Center. Through a series of hands-on exhibits, you can discover the fascinating, unseen world within the slough as well as the waterway's vital function to the local environment. Afterward, grab your binoculars and hit the five miles of trails that branch out from the center (note: a $4.12 day-use trail fee applies to adults 16 and older—children are free). Be sure to check their website for current opening status and offerings.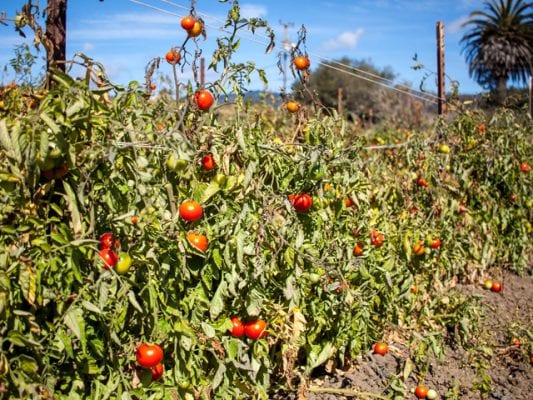 7. Pluck Organic Veggies at a Charming Farm Stand
Live Earth Farm is a mainstay at local farmers markets, but nothing compares to visiting its bucolic farm whose charming redwood barn brims with organic fruit, vegetables, flowers, and—if you're lucky—seasonal homemade cider. The farm also hosts seasonal U-Pick events. Check their site for hours and dates.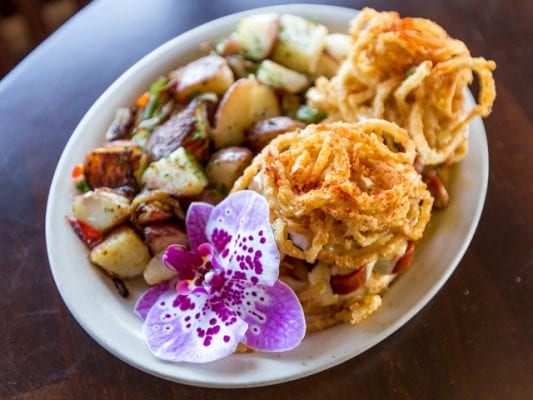 8. Chow Down on Organic Farm-to-Table Grub at California Grill
Enjoy the region's local produce and meat at California Grill, a farmer-owned eatery and bar with friendly neighborhood vibes and dishes featuring produce straight from the owner's organic farm. Be sure to check their Facebook page for current opening status and offerings.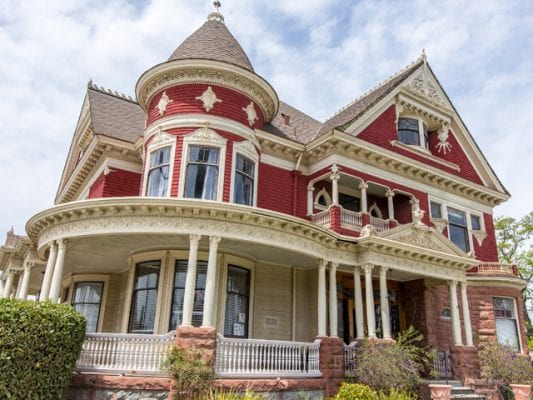 9. Search for Ghosts at Tuttle Mansion
At this magnificent 1899 mansion at 723 East Lake Avenue, ghost hunters claim to have spotted apparitions of the Tuttle family, including patriarch Morris Tuttle gazing out the front window over his former apple orchards. Even if a spirit doesn't take your breath away, the architecture of this ornate home certainly will.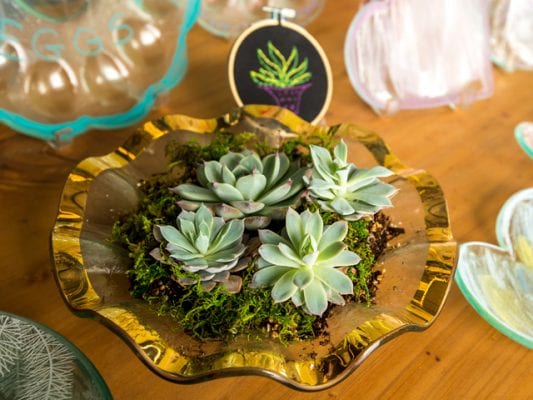 10. Shop at the Annieglass Factory
The Annieglass factory is one of the most unique places to visit in Santa Cruz County. In Watsonville since 1983, the production studio produces over 200 pieces a day for distribution throughout the U.S., Europe and Asia to the finest stores, resorts, chefs and websites. The largest selection of Annieglass is featured in their Watsonville retail store along with local artisans, jewelry, and home furnishings. Check their website for current offerings and openings.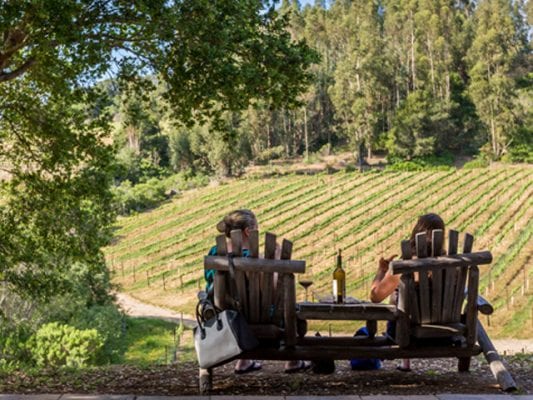 11. Sip Your Way Through the Corralitos Wine Trail
Tucked amidst the rolling hills of Corralitos, scenic spots such as Alfaro Family Vineyards & Winery, Storrs Winery & Vineyards, and Nicholson Vineyards offer visitors a chance to sample local wines—and natural splendor—amidst the vineyards.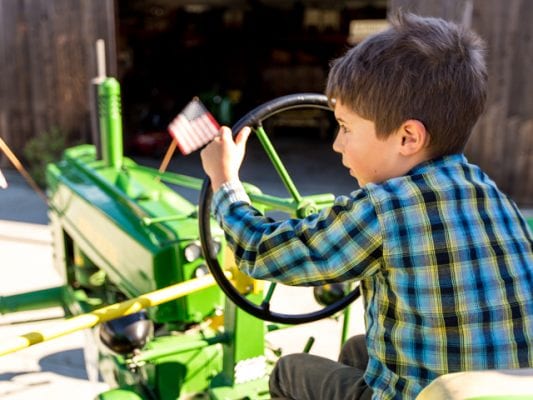 12. Drive a Tractor at the Agricultural History Project
Like the Smithsonian of Watsonville, this indoor/outdoor museum at the Santa Cruz County Fairgrounds is repository for region's rich agricultural heritage. On the second Saturday of each month, it welcomes families with hands-on exhibits including a tractor simulator, train caboose, and a chance to get behind the wheel of a functioning John Deere. Please check website for current offerings as events may have changed.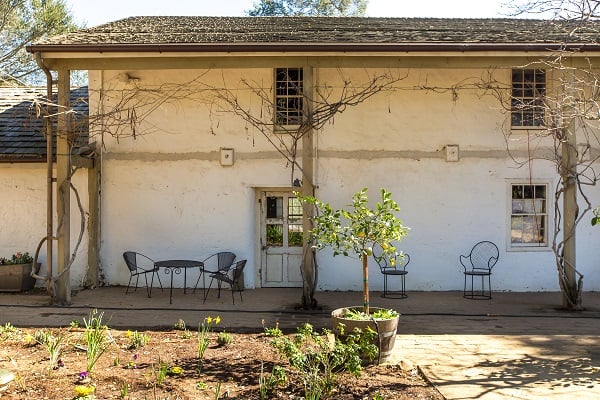 Fans of the California missions won't want to miss this historical gem hidden in the quiet, pastoral Larkin Valley. Built in 1850 as the festive home of Juan Jose Castro, the adobe structure—one of only four in Santa Cruz—and its peaceful gardens are being renovated by Friends of Santa Cruz State Parks. They welcome the public once a month to tour the property, witness the renovation, and observe the home's notable features including a smoke-tinged Mexican cocina and historic graffiti that goes back generations. Please check their website for events and current open status.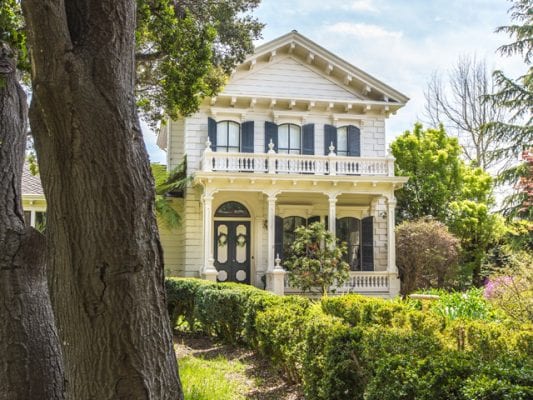 14. Dig into Local History at Pajaro Valley Historical Association
Watsonville is home to stunning Victorian era homes, but few as striking as the tree-shaded Bockius-Orr Home which houses the Pajaro Valley Historical Association. The 1870 Italianate Victorian home and estate are home to a wondrous collection of historical artifacts including one of the largest collection of antique clothing in the region.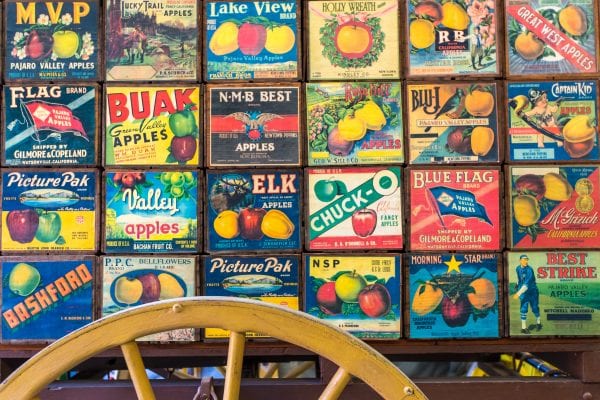 15. Seek Out Vibrant Apple Crate Murals
The colorful labels that once graced Watsonville's ubiquitous wooden apple crates have been transformed into large scale murals dotted throughout Watsonville's historic downtown core. Grab a map—and an apple—and enjoy an art and history-filled walking tour.
Updated August 2020