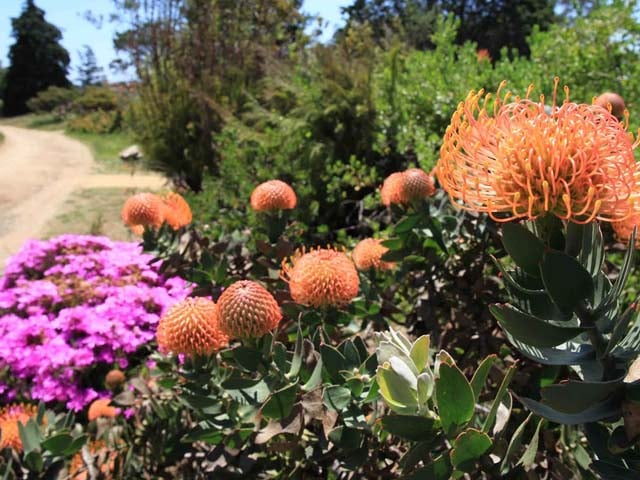 Around the World in 60-90 Minutes!
The first Saturday of each month, the Arboretum offers a docent or staff-led tour of the Arboretum.
Sometimes you will see New Zealand, South Africa, California, or Australia. Sometimes you might see combinations of several gardens, the developing World Conifer Collection, or Rare Fruit Garden. Tour length varies depending on what's in bloom and what the participants request.