September 30, 2021
The Current State of Business Travel, According to Industry Leaders
Recent webinars from Destination Analysts and the Silicon Valley Business Journal addressed opportunities and acknowledged challenges the meetings sector faces as the pandemic continues to evolve. While Roger Dow from the U.S. Travel Association acknowledged that although the leisure market has begun to make progress toward a return to "normal" levels, business travel will be the last segment to recalibrate to pre-COVID levels – and even then, meetings, conferences, and conventions may operate differently than before. In California, CHL&A estimates that California hotels have lost nearly $10 billion in business travel in 2021 when compared to 2019 travel data. This loss is approximately a 74% drop in business travel and represents nearly 1/6th of the nation's total business travel losses. Here is what industry leaders have to say about the future of meetings and conferences:
Tourism Economics statistics show that business travel generated $270 billion in direct travel spending and supported 4 million U.S. jobs in 2019. In 2020, the sector declined by 68 percent. Projections indicate it will take three years to rebuild to pre-pandemic levels if no effort is made to help business travel rebound.
The group also presented research that showed that business travelers were also more likely to be vaccinated. According to Destination Analysts, 78 percent of Americans who have traveled for business in the last two years have been vaccinated, compared to 72 percent of American travelers overall.
The Delta Variant is causing the live events industry to pull back again and is causing unevenness throughout different sectors. While some corporate events and trade associations have decided or are contemplating taking their fall live events completely virtual, some industries are leaning on technological tools to keep in-person events going safely.
Some resources include:
Color-coded wrist bands that denote attendees comfort level with hugs/handshakes
Clear Health Pass
Thermal cameras upon entry
Rapid testing set-up in the facility
Sourcing a separate wing of the hotel to isolate attendees who may be ill
UV filters for sterilization
Decontamination portals (that spritz hydrogen peroxide which is known to kill the novel coronavirus)
However, Roger Dow, President, and CEO of the U.S. Travel Association drove home the point that not all meetings are the same: during a National Press Club event, he made the distinction between professional in-person gatherings from other "large gatherings" such as indoor parties and festivals.
The Let's Meet There Coalition, along with representatives from the U.S. Travel Association, the Exhibitions & Conferences Alliance, and CLEAR cited dozens of events and exhibitions that have been safely conducted in recent months and noted tools and practices that help these events take place currently and in the future.
In total, the U.S. saw a decline of more than $200 billion last year in direct spending generated from business travel (of which roughly $100 billion was directly due to declines in meetings and events), leading to the loss of nearly 1.5 million jobs and $28.8 billion in tax revenue.
Free Electric Streetcar Demonstrations to Take Place in October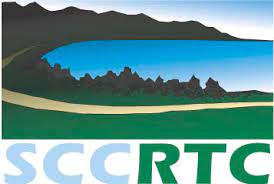 This month, two demonstrations of a new, clean-energy streetcar on the Santa Cruz Branch Rail Line will take place. The events are scheduled for Saturday and Sunday, October 16th and 17th in Watsonville, and Thursday – Sunday, October 21st – 24th in Santa Cruz. These two events will illustrate how these battery-dominant hydrogen fuel cell hybrid vehicles can deliver a quiet, zero-emission form of alternative transportation.
Broader picture, the Biden Administration released a series of policies to address the rising Delta Variant in These innovative streetcars, manufactured by California-based TIG/m, LLC can help in the fight against climate change, producing zero emissions and powered by batteries and hydrogen — and recharged with clean energy sourced from Central Coast Community Energy. The streetcars can run alongside the Rail Trail – and quietly through or adjacent to local neighborhoods. The Santa Cruz Regional Transportation Commission authorized the demonstration and reservations are necessary for the free rides on the Coast Futura streetcar beginning on Friday, October 1st. The demonstration routes will each be approximately 4 miles long, with the Watsonville route running from the intersection of West Beach and Walker Streets to Harkins Slough and back, and the Santa Cruz route running from the Santa Cruz Beach Boardwalk to Capitola and back. Learn more at www.coastfutura.org and on Facebook, Instagram, and Twitter.
VSCC Encourages Local Organizations and Event Planners to Submit Events for Free Promotion
Now that VSCC's Fall Festival Series is underway, local organizations and businesses are encouraged and reminded to utilize a user-friendly online form to submit their events on a year-round basis. This free tool allows for over 1 million visitors to the website to find out about festivals, events, concerts, and other things to do while visiting the area. Locals too can learn about where to go, what to do, and what to see on a daily basis, and choose from hundreds of events countywide that are tailored to families, art lovers, foodies, recreation fans, history buffs, those traveling with pets, wildlife aficionados and others which are housed on the site annually.
VSCC's website is the official spot for destination information and also features the Top 5 Recommendations in the area on a weekly basis. The Top 5 list is a roundup of featured events which enjoy elevated placement on the website and is distributed to countywide hotels and points of interest for the benefit of visitors and locals. Top 5 events are promoted weekly through Visit Santa Cruz County's Facebook, Twitter, and Instagram channels.
Submitting an event is free, easy, and accessible on www.visitsantacruz.org: an online form can be found from a link on the Events section of the website. To qualify for inclusion on VSCC's site, the event must take place within Santa Cruz County, be submitted 14 days or more in advance, and be of interest to visitors to Santa Cruz County. Events can be submitted up to one year in advance. All events require a photo to accompany the information to be featured on the site. VSCC provides step-by-step instructions to assist in submitting event information. Do you have questions about submitting events? Email us!
Partner Kudos!
In celebration of Pollution Prevention Week, September 19th – 25th, the City of Santa Cruz has recognized over 200 local restaurants that have taken extra measures to protect the San Lorenzo River, the Monterey Bay National Marine Sanctuary, and local creeks through practices that keep pollutants away from both storm drains and the sewer system. The following VSCC partners are included:  Charlie Hong Kong, Crow's Nest, Gabriella Café, Hula's Island Grill and Tiki Room, Heavenly Roadside Café, Hyatt Place Santa Cruz, India Joze, Kianti's Pizza and Pasta Bar, La Posta, Las Palmas Taco Bar, Pacific Cookie Company, Pacific Thai, Solaire at The Hotel Paradox, Santa Cruz Mountain Brewing, Seabright Social, Soif Restaurant and Wine Bar, Walnut Avenue Café, and Zachary's.
Arrivals and Departures
Mark your calendars for Open Studios 2021: one of Welcome Sky Dominguez, General Manager of the brand new Hampton Inn Watsonville! And Ednalin Rosal has been named General Manager for the Hampton Inn Westside: Welcome, Ednalin.
Drink Your Apple a Day and then Pet a Shark!
Martinelli's tasting room in Watsonville will reopen to the public on October 4th! The tasting room has been closed due to COVID but now free samples of some of Martinelli's more unique and popular flavors can be enjoyed by visitors and locals inside the tasting room which also houses vintage Martinelli memorabilia and historical artifacts. The tasting room hours are Monday – Friday from 9AM to 5PM and Saturdays from 10AM to 2PM. And on Friday, October 15th, the Seymour Marine Discovery Center will reopen to visitors! Find out what you need to know for your next trip there.
Recent Coverage
Santa Cruz was featured in the September/October issue of Via magazine as one of the Best College Towns in the West. This issue is targeted toward AAA members in Oregon and Idaho. Read more here!
Did you know……
that a new travel trend called "trip stacking" is seeing a growing number of visitors planning multiple trips over the same travel period should COVID-related problems ruin their preferred plans? This trend involves booking a more aggressive trip — such as a long-haul flight or taking a cruise — that is backed up by a trip that's less likely to be canceled.