September 16, 2021
Visit Santa Cruz County Represents Meeting Partners at 2021 Connect Marketplace
Flavia Oliveira, VSCC Director of Sales and Marketing recently returned from Connect Marketplace, held this year in Tampa, Florida. Held August 31 – September 1, Connect Marketplace brought together meeting planners, suppliers, and experts across multiple meetings and events industry markets through one-on-one appointments. VSCC made this investment as marketing efforts to attract the meetings and conference market continue.
Connect Marketplace content focused on information on how meeting planners can keep their own attendees safe post-pandemic. Face-to-face meetings with qualified planners, training with industry experts, and networking opportunities rounded out the event.
COVID Update: Orange Tier Status, New Federal Directive, and More
With news that Santa Cruz County moved from High (red) community transmission to Substantial (orange) last week based on the CDC's COVID-19 Data Tracker, the region is experiencing a downward turn in the Delta variant surge. Combined with a decrease in cases by a little more than 50 percent for the last seven days and a 36 percent reduction in new COVID-19 hospital admissions locally, Santa Cruz County's diligence with safety protocols following a busy summer is promising. According to local health officials, once Santa Cruz County moves to Moderate (yellow) community transmission status, the current face-covering order will be rescinded. In the meantime, county officials continue to encourage residents to get vaccinated.
Broader picture, the Biden Administration released a series of policies to address the rising Delta Variant in some parts of the US in order to expand public health protocols and jumpstart the domestic economy. Many of these policies will affect the travel and tourism industry and add a layer of safety for business and leisure travelers.
These include:
A forthcoming Occupational Safety and Health Administration (OSHA) rule requiring all employers with over 100 employees to mandate vaccinations or weekly testing. It is likely that fines will be levied per employee for non-compliance. Employers will also be required to provide paid time off for workers to get vaccinated.
A call for large venues to require proof of vaccination or negative test results from patrons. At this time, it is unclear if the administration will require or simply encourage large venues to comply with this policy.
Extended the TSA mask mandate in airports, airplanes and public transportation through January 18th, 2022 and double fines for those who are not in compliance.
Mask and physical distancing requirements on federal land, in federal buildings and on military bases will remain in place.
According to the US Travel Association the details of some policies – such as the vaccine mandate for federal contractors – have been released and implementation will begin immediately. For other policies, such as the OSHA vaccine mandate for private businesses and the call for large venues to require proof of vaccination or testing, details will be released in the coming weeks and implementation will not be immediate.
Walkabout Job Fair Scheduled for September 24th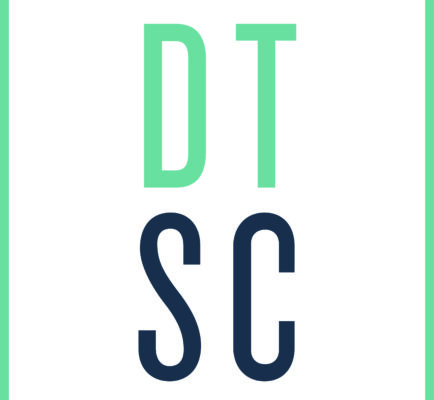 With students returning to campus this fall, there is a significant opportunity for local businesses to recruit staff for the season. In Santa Cruz, a Downtown WalkAbout Job Fair will take place concurrently with UCSC's Downtown Day on September 24th, attracting both UCSC students and Cabrillo College students coming back to in-person learning. Downtown Day will coincide with the Walkabout Job Fair, and several hundred students are expected to be in attendance in the downtown area. Helping to get the word out throughout the Santa Cruz community, the Workforce Development Board of Santa Cruz County is partnering in this effort with the Downtown Santa Cruz Association and the City of Santa Cruz Economic Development Office.
Local businesses will have managers available to take applications and answer questions from potential employees from 1PM – 3PM on Friday, Sept 24th.
The job fair is being leveraged with UCSC's Downtown Day, a way to welcome new and returning "slugs" to Santa Cruz, featuring student performances on Pacific Avenue between Lincoln and Cathcart Streets, which will be closed to traffic. A treasure hunt amongst several locations throughout downtown will also take place, and a free movie at the Santa Cruz Cinema will round out the fun.
Partner Kudos!
Bijal Patel, VSCC board member and Chairman of the California Hotel & Lodging Association was awarded the Political Forum Award for Advocacy for his work with initiatives to help hoteliers whether the COVID-19 Pandemic by the Asian American Hotel Owners Association. Bravo, Bijal!
Open Studios Guide Now Available
Mark your calendars for Open Studios 2021: one of the signature events in VSCC's Fall Festival Campaign. This year's free guide is now available at over 700 Good Times distribution locations. You can also download a free app starting the week of September 27th on iTunes & Google Play (keyword "Open Studios"). Open Studios will take place October 2-3 (south county); October 9-10 (north county), and October 16-17 (countywide). Take a look here at a preview of the nearly 300 artists who will be opening their studio doors this year!
Santa Cruz County: Let's Meet There!
The US Travel Association (USTA) is reinforcing the fact that professionally organized meetings are much safer than large informal gatherings and is driving that message home with their #LetsMeetThere campaign. If you have recently hosted a successful in-person or hybrid meeting recently, the USTA wants to hear from you! Share your success story here on the #MeetSafe platform. And remember to follow @MeetSantaCruz on Twitter for the latest information on local meeting and conference resources.
Salesforce Courses Offered
According to a recent article from CalMatters, as businesses across the state are rebounding, many are A 12-week Salesforce Institute: Accelerated Program beginning September 20th through December 11th is being offered at Cabrillo College. This program consists of three online courses and students will earn a total of 6 college credits. Salesforce is the top CRM program used by many hospitality-related businesses and marketing, sales, commerce, and service staff.
Did you know……
that employers from all industries – health care, agriculture, finance, government, and more – can post paid and unpaid internship opportunities free of charge online? Monterey Bay Internships attracts students from local colleges – Cabrillo College, CSU Monterey Bay, Hartnell College, Middlebury Institute of International Studies, Monterey Peninsula College, UC Santa Cruz, and Gavilan College – who can gain valuable experience in their area of study while learning on the job.