November 17, 2021
Santa Cruz County Tourism Spending Cut by Half in 2020
As expected, the economic impacts of COVID-19 have been felt across the travel industry and illustrated by Visit California's recent release of the Economic Impact of Travel report for 2020. The report was compiled by Dean Runyon Associates, a research firm specializing in travel and tourism.
In Santa Cruz County, direct travel spending was down 53 percent over 2019 levels, at $837 million.  In 2019, tourism in Santa Cruz County reach an historical level of $1 billion. In 2019 the local travel industry supported 10,960 jobs; last year that number fell to 7,510 – a 35 percent decrease.
Local occupancy figures for summer 2021 averaged 69 percent for the months of June, July, and August – an increase over 2020 figures of 27 percent. However, it is interesting to note that September occupancy in 2021 stood at just 64 percent: a five-year low. Although summer and fall demand was strong, the low figures may have been impacted by labor shortages in the hospitality industry. Many hotels were unable to turn over rooms to meet demand and therefore occupancy figures were affected.
While tourism dropped 36 percent nationally in 2020, California's tourism revenue dropped 55 percent, according to Dean Runyan. The state generated $144.9 billion in travel spending in 2019. Nationally, travel was a trillion-dollar industry in 2020.  Due to the pandemic, nearly $500 billion was lost in travel spending, costing the U.S. $1.1 trillion in economic output.  
The good news: the United States reopened its borders for fully vaccinated travelers from dozens of countries on November 8th, ending more than 18 months of restrictions on international travel that cost the global travel industry hundreds of billions of dollars in tourism revenue. VSCC is prepping for a return to international marketing efforts, focusing on the UK, Germany, and Canada which are Santa Cruz County's top inbound and overseas markets. Combined with regional marketing programs and the return of meetings and conferences, these efforts are directed toward local economic recovery over the next two years.
"We are encouraged by the increase in overnight visitation year-over-year over the 2021 summer and fall seasons, however, we remain concerned about losses in tourism from business and international travel sectors," said Maggie Ivy, CEO of Visit Santa Cruz County. "We have continued aggressive marketing in our key California markets but are excited to jump-start business and international travel efforts to support non-summer travel impacts."
Am I Dreaming? in Santa Cruz County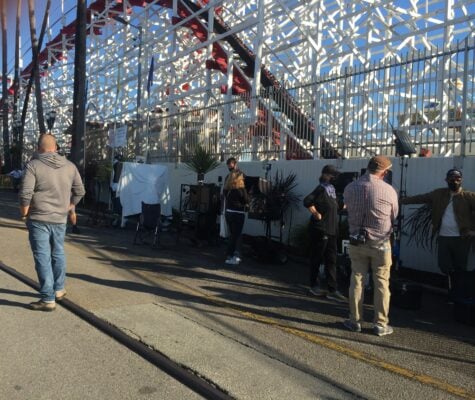 It's a common question that many Santa Cruz County locals and visitors stop and ask themselves from time to time when experiencing all that the region has to offer: "Am I dreaming?" 
Now, Visit California has the answer in the form of a new campaign. Production began on November 9th on a new television commercial – Am I Dreaming? – to promote California tourism, which will include scenes filmed in Santa Cruz County. A 60-person crew set up production at the Santa Cruz Beach Boardwalk, and a smaller crew captured footage at Henry Cowell Redwoods State Park.
Details of the campaign have yet to be announced, but the TV spot will help spread awareness of California's dreamlike offerings, including experiences in Santa Cruz County. The spot will debut during Super Bowl LVI pregame programming on Sunday, February 13, 2022.
The Santa Cruz County Film Commission, a department within Visit Santa Cruz County, assisted with the permitting process for the production.
Visit Santa Cruz County has enjoyed a close partnership with Visit California, hosting several commercial film shoots over the years. Am I Dreaming? is the fifth Visit California commercial shoot in Santa Cruz County. In 2013, Visit California shot Dreamers at the Walton Lighthouse at the Santa Cruz Harbor – the first campaign of the state's Dream Big Initiative – and Kids at Play, part of"Playground California," Visit California's family travel initiative at Mount Hermon Conference Center in the Santa Cruz Mountains. These spots were followed by more campaigns including Living the Dream, filmed at Davenport Beach and Kidifornia, filmed at Henry Cowell Redwoods State Park. A restaurant-focused YouTube series with a social media component, Dreameater was filmed at Capitola's Shadowbrook restaurant in 2017.
Think Small (Business) on Saturday, November 27th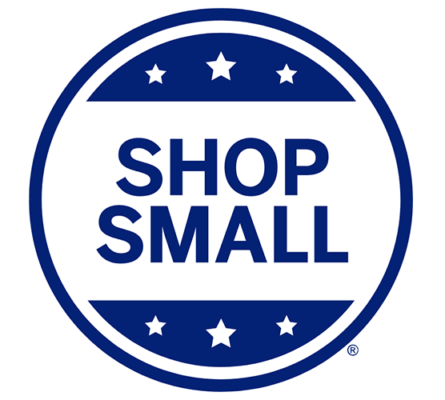 Get ready for Small Business Saturday, taking place this year on November 27th.  This event, designed to support small local businesses as an alternative to Black Friday and Cyber Monday, is an annual countywide effort. Originally created by American Express on a national level, Small Business Saturday involves Santa Cruz County businesses who will be listed on the AmericanExpress.com directory. Want to get involved? Click here to register your community, your business, or yourself!   
In previous years, nearly 5,000 businesses throughout the county participated in Small Business Saturday. According to past figures, out of the over 14,000 businesses within the county, 82 percent qualify as micro businesses with less than 9 employees. A small business, by definition, has less than 50 employees, of which 96 percent of Santa Cruz County businesses qualify. Shopping small during the holiday season boosts the local economy and helps many of these businesses for the rest of the year. More people shopping small and locally keeps more money invested locally. There is no cost to participate in this promotion, which will involve local businesses across the United States.
Maggie Ivy Featured in MPI
Congratulations to Santa Cruz County Health Maggie Ivy, VSCC CEO was interviewed by Meeting Planners International – Northern California Chapter. Read more here about what she has to say about the return of in-person meetings and the outlook for this valuable tourism sector in Santa Cruz County.
Arrivals and Departures
Welcome Matt Huffaker, new City of Santa Cruz city manager! Matt brings with him an abundance of experience following his role as city manager for the City of Watsonville. Matt replaces Martín Bernal, who retired last summer. Welcome to Kelly Jane "KJ" Murphy, new General Manager at the Seascape Beach Resort! And Deputy Chief Bernie Escalante has been named interim Chief of Police for the City of Santa Cruz. In the City of Capitola, Captain Andy Dally has been named new Police Chief, replacing Terry McManus, who is retiring this month. And it's official: Holland MacLaurie is stepping into the role as new Port Director for the Santa Cruz Harbor!
City of Santa Cruz Survey
Have you taken the City of Santa Cruz's comprehensive quality of life survey?  Known as The National Community Survey™, information collected will allow the City of Santa Cruz to compare results and benchmark residents' opinions against other communities across the country. The survey will include questions about quality of life, important characteristics of community, services provided by the City and priorities for the future. All resident responses will remain anonymous, and a report of the analyzed results will be shared with the City Council and the general public in early 2022. The survey is available online in English and Spanish.
Save the Date: CABBI's InnSpire Conference January 23 – 25, 2022
The California Association of Bed and Breakfast Inns (CABBI) will host the InnSpire Conference & Marketplace in San Diego January 23 – 25, 2022. This three- day conference includes education, networking and fun. Connect with fellow innkeepers at Sunday's opening general session and participate in over a dozen educational sessions, including the always-popular round table sessions. Click here to register!
Did you know……
that Thanksgiving short-term rental reservations in that according to a recent survey commissioned by the American Hotel and Lodging Association, 29 percent of Americans said they were likely to travel for Thanksgiving — up from 21 percent last year? The share of people who said they were likely to do so for Christmas – 33 percent – was also up from last year's 24 percent. Of those surveyed, 58 percent said they were planning to vacation somewhere within driving distance on account of the pandemic.