November 11, 2020
As Santa Cruz County Moves Back to Red Tier, Multi-County Health Agencies Unite Urging Families to Stay Safe this Holiday Season
During a press conference yesterday, Dr. Mark Ghaly, Secretary for the California Health and Human Services Agency announced that several counties in California have been moved back to a more restrictive tier, including Santa Cruz County which moved from the Orange back to the Red Tier. Sectors such as restaurants, places of worship, movie theaters and museums must decrease indoor operations from 50 percent to 25 percent of capacity. Retail establishments may continue operations at a reduced capacity of 50 percent. Bars, breweries and distilleries must close, and wineries must close indoor operations. Ghaly said Monday that counties seeing increased transmission rates have a common theme: private household gatherings identified as a "major source of spread."
Additionally, health officers from the Counties of Alameda, Contra Costa, Marin, San Francisco, San Mateo, Santa Clara, Santa Cruz, Solano and the city of Berkeley recently issued joint recommendations for staying safe during the holidays. The recommendation covers gatherings and travel, with recommended steps to reduce risk. If residents gather in person for the holidays, keep it small, short, stable and safe. To help slow the spread of COVID-19, it is best to avoid traveling long distances to celebrate the holidays. For those who are traveling, a fact sheet issued provides tips to help avoid catching COVID-19 or spreading it to fellow travelers.
Officials suggested the following ways to enjoy the holidays with loved ones without gathering in person:
Enjoy holiday traditions at home with your household
Decorate your home and/or yard
Share a virtual meal with family and friends
Host online parties and/or contests
Prepare meals using traditional recipes and deliver to family and neighbors
Attend holiday movie nights at drive-in venues
Visit holiday-themed outdoor art installations
Participate in drive-by events where everyone stays in their vehicle.
CHLA Advocates for Meetings in California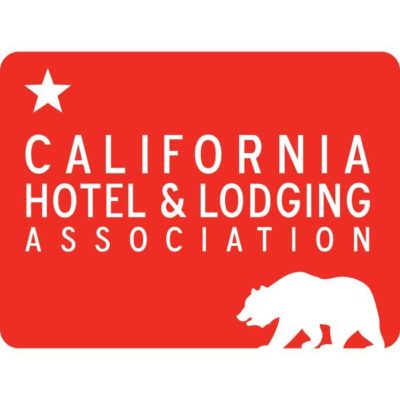 In an effort to reopen the meetings market in California, the California Hotel & Lodging Association (CHLA) piloted a program in southern California which allowed health officials, elected officials, and the media to see and experience the association's health and safety protocols firsthand. Utilizing the CHLA Meetings + Events Guidance the event – held at a large San Diego hotel – reinforced that meetings and conferences can be hosted safely during COVID. CHLA chairman and VSCC board member Bijal Patel recently discussed the clean and safe guidance in an interview with Hotel Business online. Now CHLA is looking to amplify this message in destinations throughout the state.
Working toward this goal, CHLA has launched a Demo Program, in the form of a toolkit for destination marketing organizations and hotels. The program consists of Word documents that can be customized for a specific area and include talking points, scheduling (run of show) and sample invitations and thank you notes, among other resources.

The 11-page CHLA Meetings + Events Guidance is a way for the lodging industry to centralize sanitation and health standards for the meetings industry. It focuses on planning ahead, enhanced communications and adaptability as hotels support customization of group customers, such as businesses, associations, religious events, charities and others. The standards include attendee arrival procedures, electronic registration, breaks for sanitation, increased use of presentation technology, use of multiple rooms for one meeting, same seating for attendees and non-contact, cashless transactions.
VSCC Launches Travelzoo Specials Promotion for the Off-Season
In an effort to drive traffic to Santa Cruz County during the off-season, VSCC is partnering with Travelzoo for the very first time to offer a variety of specials and promotions to entice the Santa Cruz County drive market – visitors from the San Francisco Bay Area, Sacramento, and the Central Valley – to the region during fall and winter. These specials are valid and bookable starting on Thursday, November 12th.
The Travelzoo promotion will be combined with digital marketing efforts and traditional media relations to elevate exposure for the properties involved in this campaign. Terms and conditions and some blackout dates may apply to those participating hotels:
Beach Street Inn & Suites – Stay one night, get the second night 50 percent off
Best Western Seacliff Inn – Save 30 percent off your stay of three nights or more
Chaminade Resort & Spa – Stay two nights, get the third night free
The Hotel Paradox – Stay two nights, get the third night free
Inn at Pasatiempo – Stay one night, get the second night 50 percent off
Pajaro Dunes Resort – Stay two nights, get the third night free
Seascape Beach Resort – Save 30 percent off your stay of three nights or more
As part of the campaign, VSCC is promoting the Safety Pledge, and reminding visitors that it is key to wear a face mask and practice social distancing to protect ourselves and those around us.
ERC County Blueprint Status Report
The weekly County Blueprint Status Report related to COVID-19 in Santa Cruz County is available for the week of November 10th in English and Spanish. These updates are provided by the Economic Recovery Council of Santa Cruz County (ERC). Information from the ERC aligns with state and county health officials, Governor Newsom's Blueprint for a Safer Economy, Santa Cruz County Health Services Agency, and SAVE Lives Santa Cruz County.
Safety Pledge Continues!
As the holiday shopping season approaches, VSCC's Let's Cruz Safely campaign is paramount to keeping our community healthy and restarting our Santa Cruz County economy by encouraging safe personal protocols while shopping and dining. To be featured on VSCC's social media channels, send us a snap of your staff and employees taking the Safety Pledge!
Debris Flow Virtual Town Hall Events Announced
Two town hall events will take place this week for residents to learn more and ask questions about debris flow risks, evacuations, and planning efforts as the rainy season approaches and debris flow is likely in areas affected by the CZU August Lightning Fire. A District 5 town hall event will be hosted on Thursday, November 12th from 5:30 – 7PM for residents of the San Lorenzo Valley including Boulder Creek, Brookdale, Ben Lomond, Felton, and more. Join the meeting at this link or call in on 916.318.9542, Conference ID: 681 711 3#. A District 3 town hall event will take place on Friday, November 13th from 11:30AM – 1PM for residents of the North Coast, Davenport, Bonny Doon, Santa Cruz, and more. Join the meeting at this link or call in on 916.318.9542, Conference ID: 745 929 788#
Get Ready for King Tides + Hotel Specials
A King Tide can attract overnight visitors to local beaches, providing a prime off-season opportunity for the lodging industry. VSCC is leveraging its partnership this season with Travelzoo and promoting wintertime specials during the King Tides season – when, as with most naturally-occurring phenomena, timing is everything! Visitors can take advantage of these lodging specials during King Tides season and beyond. King Tides can be seen Sunday, November 15th and Monday November 16th, Sunday, December 13th through Wednesday, December 15th, and again Monday, January 11th and Tuesday, January 12th, 2021. Read on for more details about King Tides in Santa Cruz County.
Did you know……
that the Pasatiempo Golf Course has been ranked #59 on the top 100 courses in the USA by Golf.com? The outlet cites the course's "giant paw-print bunkers and large, undulating greens" and its long, uphill par-3 3rd to the par-4 16th hole – all reflecting designer Alister MacKenzie's vision and which paved the way for his later work at Augusta National.