May 27, 2021
COVID Update: Santa Cruz County's Yellow Tier, Events Returning, Vaccine Passports
The news of an upgraded status for Santa Cruz County comes on the heels of the news that Santa Cruz has reported the lowest rate of daily new cases out of nearly 400 metro areas across the country. Additionally, Governor Newsom has promised additional $600 stimulus checks for individuals and $1,100 for families in California while the COVID vaccine has been approved for children as young as 12 years old. Statewide, the COVID pandemic is improving, some experts anticipate that the Bay Area will be the first region in California to reach herd immunity. Of the 13 counties where at least half of eligible residents have been fully vaccinated, eight are in the Bay Area. Public health officials have said anywhere from 70 percent to 85 percent of the total population — not just eligible people — needs to be fully vaccinated to beat COVID-19 or at least keep its transmission low enough. With Santa Cruz County's nascent position in the yellow tier, moving to this less limiting tier also may also signal the return of meetings and weddings earlier than expected, as well as promising news for small businesses: most indoor businesses can open with some restrictions.
News of Santa Cruz reaching the yellow tier prompted some discussion of the importance of "vaccine passports." Under the new tier, indoor venues can hold larger events if attendees show either a negative COVID-19 test or proof that they are fully vaccinated. State health officials are not viewing this proof as a type of "vaccine passport" – but instead a system designed to protect privacy and ensure fairness.
According to the state, the following are acceptable forms of proof of full vaccination: Vaccination card (which includes the name of person vaccinated, of vaccine provided, and date last dose administered) OR a photo of a vaccination card as a separate document OR a photo of the attendee's vaccine card stored on a phone or electronic device OR documentation of vaccination from a healthcare provider. Ultimately, the use of some form of vaccine pass in California is likely to be driven by market demand and remain dependent on consumers opting in. The Los Angeles Times reports that private companies and medical and educational institutions are already working to produce a pass – similar to an airline boarding pass – that could be used digitally or printed out.
POP Goes Downtown Santa Cruz!
Downtown Pops! is a new city-sponsored program from the Economic Development Department to help fill the vacant spaces in Downtown Santa Cruz, which increased by over 20 percent during the pandemic. This pilot program, approved by the Santa Cruz City Council in April is designed to lower the barriers to entry for businesses looking to get into a brick-and-mortar space and reduce the risk for property owners to take on new tenants in this challenging business climate. The Downtown Pops! Vacant Storefront Activation Pilot Program will also discourage the negative behaviors attracted to unoccupied space and enable community entrepreneurs to bring their energy downtown and participate in re-building the main Santa Cruz shopping district while building the next generation of successful community businesses. Here's how it will work:
Through Downtown Pops! the city will enter into a master lease with a number of downtown commercial property owners with existing high profile vacant spaces on Pacific Avenue, provide a guaranteed minimum rent, and then sub-lease these spaces to a variety of pop-up tenants for a six-month term scheduled to begin in July 2021.
Interested entrepreneurs can learn more here. The deadline for RFPs is June 1, 2021. Black, Latinx, Indigenous, Asian and Pacific Islander, People of Color, LGBTQI+, and women business owners are encouraged to apply, along with businesses that support living-wage jobs and those that complement and diversify Downtown's unique neighborhood mix.
Downtown Pops! is one of several city initiatives focused on Downtown recovery, and support for existing businesses is also anticipated soon, including a revolving loan fund to provide recovery capital, a city-wide shop local/dine local/support local jobs campaign, and lowered hurdles for permanent outdoor dining.
Let's Go Santa Cruz County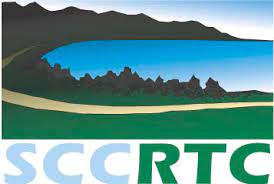 The Santa Cruz County Regional Transportation Commission announced the launch of GO Santa Cruz County, a countywide program providing commuters with incentives to rethink their ride and choose a more earth-friendly commute. Alternative transportation miles are earned when you opt to walk, bike, carpool or ride the bus to work — skateboards and Onewheels are welcome too! The program is free to participate in.
Through GO Santa Cruz County, both employees and employers are invited to participate in a series of free educational workshops on green transportation. The informative sessions will be offered online and in-person (once safe to do so) and will focus on various topics including urban cycling, eBikes, bike commuting basics, and more.
GO Santa Cruz County features an online commute management tool available to all employees who live or work in Santa Cruz County. Community members can join the GO Santa Cruz County Network here.
In addition, program participants can earn rewards. Points are earned by logging alternative transportation options and can be redeemed for electronic gift cards. GO Santa Cruz County users can also enter for chances to win in quarterly drawings.
GO Santa Cruz County is an expansion of the GO Santa Cruz pilot program, which was launched in 2019 by the City of Santa Cruz as an incentive for downtown Santa Cruz employees to choose alternative transportation methods. The downtown program currently has more than 1,100 participants who have logged more than 23,000 alternative trips, and in doing so reduced CO2 emissions by 26.9 metric tons. GO Santa Cruz will continue to serve downtown Santa Cruz employees. Go Santa Cruz County is a key part of the Santa Cruz County Regional Transportation Commission's ongoing effort to reduce greenhouse gas emissions and play an active role in addressing climate change. The program is partially funded by voter-approved Measure D, which provides a balanced vision to improve, operate and maintain Santa Cruz County's transportation network. For more information click here!
ERC County Blueprint Status Report
The weekly County Blueprint Status Report related to COVID-19 in Santa Cruz County is available for the week of May 25, 2021, in English and Spanish. These updates are provided by the Economic Recovery Council of Santa Cruz County (ERC). Information from the ERC aligns with state and county health officials, Governor Newsom's Blueprint for a Safer Economy, the Santa Cruz County Health Services Agency, and SAVE Lives Santa Cruz County.
Check out the Library Survey!
Last June, the Santa Cruz City Council voted to move forward with the Library Mixed-Use project, which will re-locate the Downtown library to Cedar and Lincoln Streets as part of a mixed-use and affordable housing development. The existing library site and adjacent parking lots will become an opportunity for re-development. A public process has been initiated to consider reuse options that could include housing, a town commons, and/or other public uses. Informed by the first round of community and stakeholder engagement, which was carried out during March and April 2021, a survey – available in English and Spanish – is available through the end of May to gather input on the community's priorities for this site. Click here to take the survey!
Clean + Safe Kudos!
Congratulations to the Oceana Inn and the Fern River Resort which received Clean + Safe certification from the California Hotel & Lodging Association (CHLA). As a reminder: all lodging properties are members of CHLA and have the capacity to become certified as a benefit of their membership. Find out how your property can become Clean + Safe certified here!
Resources for Employers
If your business has 500 or fewer employees and was at least partially shut down due to a government order or your revenue declined by 20 percent or more for any quarter this year – you may be eligible for 2021 employee retention tax credits of up to $28,000 per employee. You can file for this credit for every quarter of 2021 on your Form 941 filing and may also receive an advance payment of a portion of the credit. Visit Treasury.Gov/Coronoavirus for more information. And Governor Newsom announced the state's new Employer Vaccination Toolkit, which will ease the process for employers to request a workplace clinic or local provider partner, making COVID-19 vaccines even more accessible for their employees. The toolkit provides employers with vaccine education materials, information on COVID-19 Supplemental Paid Sick Leave and other guidance for employees, and an online form to request vaccination support.
Did you know……
that the Pajaro Valley Water Management Agency has announced that May is Water Awareness Month? With the south county region experiencing severe drought, the Pajaro Valley groundwater basin remains in a long-term state of groundwater overdraft. An expanded, three-year $1.2 Million agricultural conservation program, new projects are on the horizon – designed to decrease the demand for groundwater and increase alternative supplies to eliminate overdraft and seawater intrusion.