March 4, 2021
VSCC Sales and Marketing Director Chuck Ryder Gives an Industry Perspective on the Meetings Market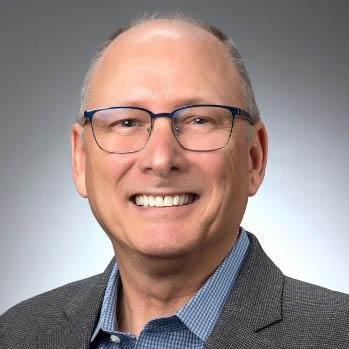 With still no guidelines in California regarding hosting events and meetings for conference hoteliers and venues, the California Hotel and Lodging Association is urging action at the state level. Reopening hotels for meetings and events is the next logical step for California's economic recovery. In October, CHLA issued its Clean + Safe Guidance: Meetings and Events to prepare for gatherings and dining in outdoor areas and hotel conference rooms. However, more needs to be done. CHLA is taking an active role in advocacy by urging the California Department of Public Health to issue statewide support for meetings and events. Meanwhile, the Santa Cruz County lodging industry is getting creative with marketing to meeting planners. The local industry is known for being eco-friendly and responsible when it comes to hosting visitors for leisure and business. While maintaining safety protocols will continue to be top of mind for meeting planners, the reality is that changes to the meetings market – like the advent of hybrid meetings – may become the norm, long after COVID is over.
Earlier this season, VSCC distributed a survey to 2,000 meeting planners throughout California and beyond. The aim of the survey was to determine how planners were going to approach a return to conferences and meetings once the pandemic subsides. Here is what we found out:
Overall, meeting planners were optimistic about the meetings and conference industry for 2021 specific to Santa Cruz County. The survey found that:
78% of survey respondents indicated they expect to plan an offsite meeting within the next 10 months
69% of respondents expect to plan a hybrid meeting
62% of respondents will start sourcing locations for meetings in the next six months
20% expect to plan meetings of less than 25 attendees
34% expect to plan meetings of more than 100 attendees
Half of the respondents said they will require COVID-safe measures when attending a meeting
62% will plan meetings outside their drive market
Roger Dow, president, and CEO of the U.S. Travel Association predicts that hybrid and omnichannel events may ultimately be the best driver toward a full return to in-person meetings and conferences. His rationale is that hybrid events inherently draw larger audiences than in-person conferences and meetings, allowing a hotel, resort, or conference center exposure to attendees who otherwise would not engage with them. That increases the pool for attracting a number of future attendees. "One half will see the event virtually," said Dow, whose association is hosting a hybrid IPW in Las Vegas in September of this year. "They will see how safe it is and want to come in-person next year."

COVID Update: Santa Cruz County Likely Moving to Red Tier Next Week
Seven more California counties have joined the red tier this week: El Dorado, Lassen, Modoc, Napa, San Francisco, San Luis Obispo, and Santa Clara. In California, 40 counties are in the Purple Tier, 16 in the Red Tier, and two are in the Orange Tier.
Currently, counties can enter the Red Tier if the following criteria are maintained for two consecutive weeks:
Four to seven daily new cases per 100,000 people (seven-day average, with a seven-day lag)
5 – 8% testing positivity rate in the entire county (seven-day average)
5.3 – 8% testing positivity rate in communities most likely to be hit hardest (health equity metric)
Santa Cruz County's metrics are as follows:
6.5 daily new cases per 100,000 people (meets Red Tier standard)
2.9% testing positivity rate in the entire county (meets Orange Tier standard)
5.3% testing positivity rate in neighborhoods most likely to be hit hardest (health equity metric) (on the cusp of the Orange Tier standard)
For renters throughout Santa Cruz County, the Santa Cruz County Board of Supervisors voted unanimously to join a State rent relief program that makes more than $16 million in federal funds available to local renters unable to pay their rent and utilities due to the COVID-19 pandemic. Under the Consolidated Appropriations Act of 2021, $25 billion is available nationwide for emergency rent support – approximately $16.8 million in funding will be available to low-income renters within Santa Cruz county to pay for rent, utilities, and home energy costs, rent and utilities arrears. The program is expected to launch next month, and an application portal will be available through the State's HousingIsKey.com website.
For the hospitality industry, Red Tier status means that indoor restaurant dining rooms can reopen at 25 percent capacity or up to 100 people, whichever is fewer; museums and aquariums can open indoor activities at 25 percent capacity, and retail stores and indoor malls can open at 50 percent capacity. Wedding ceremonies can be held indoors at 25 percent capacity or 100 people, whichever is fewer. Wedding receptions are banned. Although COVID numbers are promising, wearing masks, practicing social distancing, and staying cognizant of mixing with others outside your immediate household are still important safety measures. The coronavirus strain in California is known to spread more readily than others and evades antibodies generated by the COVID-19 vaccine and prior coronavirus illness. This topic was addressed by a five-member panel discussion during Lookout Local's "People in the Pandemic" web event last week of which VSCC was a media sponsor. An active effort is underway to search for COVID variants in Santa Cruz County. You can watch the webinar here.
Senate Bill May Legalize Cocktails-to-Go as a Way for Restaurants to Survive Pandemic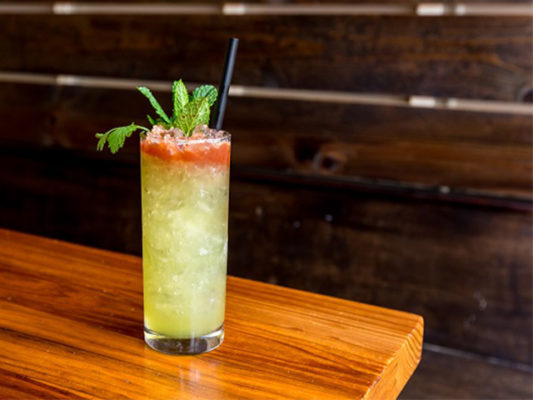 Cocktails to-go have been a welcome source of extra income for restaurants trying to make it through the pandemic. The sale of cocktails with food orders to-go and for delivery was temporarily permitted in March 2020 and a new bill introduced in Sacramento last week aims to make it permanent.
Senate Bill 389 was introduced by State Senator Bill Dodd of Napa to help restaurants generate more sales and is expected to reach the Senate floor in April or May. The bill states that alcohol would only be able to be sold with food and the proposal adds specific language for ensuring alcohol is not sold to minors. A survey by the National Restaurant Association found 78 percent of restaurant owners who began selling take-out alcohol rehired laid-off employees compared to 62 percent overall. At least 33 states including California are temporarily allowing the sale of to-go cocktails during the pandemic. In the U.S., restaurants have lost an estimated $165 billion since March of 2020 due to lockdowns and social distancing requirements. Do you support SB – 389? Let State Senator John Laird know how you feel.
ERC County Blueprint Status Report
The weekly County Blueprint Status Report related to COVID-19 in Santa Cruz County is available for the week of March 2, 2021, in English and Spanish. These updates are provided by the Economic Recovery Council of Santa Cruz County (ERC). Information from the ERC aligns with state and county health officials, Governor Newsom's Blueprint for a Safer Economy, the Santa Cruz County Health Services Agency, and SAVE Lives Santa Cruz County.
CZU August Fire Summary Community Meetings
Cal Fire will be hosting two virtual community meetings to provide a summary of the CZU August Lightening Fire last season. The public is invited to the webinars, which will include time for questions and answers and will take place on Monday, March 15th from 5:30PM to 7:30PM and will focus on the affected areas of Bonny Doon, Davenport, and the North Coast – the 3rd Supervisorial District. The next meeting will take place on Tuesday, March 16th from 5:30PM to 7:30PM and will focus on the affected areas of the San Lorenzo Valley (Ben Lomond, Felton, Boulder Creek, Zayante, and Scotts Valley) – the 5th Supervisorial District. The meetings will be held via Zoom and broadcast on Channel 25. More details are here.
Clean + Safe Kudos!
Congratulations to the Best Western Rose Garden Inn and the Ocean Pacific Lodge which received Clean + Safe certification from the California Hotel & Lodging Association (CHLA). As a reminder: all lodging properties are members of CHLA and have the capacity to become certified as a benefit of their membership. Find out how your property can become Clean + Safe certified here!
April Career Fair for Employers and Job Seekers
Thursdays in April, Cabrillo College will be hosting a career fair, open to job seekers, students, and employers. Each career fair will take place from 3PM – 5PM and will focus on a theme: April 8 – Global and Human Studies CAP; April 15 – Entrepreneur & Business CAP & Creative Arts CAP; April 22 – Health & Public Safety CAP; April 29 – STEM CAP. Job seekers can register for workshops on how to build their resume, how to participate in a virtual event and sessions with a job coach. Employers who would like to participate must register by Friday, March 12. This career fair is open to all job seekers and not just students.
Did you know……
that the California Comeback is just around the corner? Join the California Travel Association on Tuesday, March 9, and Wednesday, March 10 for the California Comeback, a virtual conference focusing on the recovery of the tourism industry. This event is free for CalTravel members; registration is $199 for non-members. Register here!