March 2, 2020
IN THIS ISSUE…
PAST TRAVEL FORECASTS…
Corona Virus Update
Growing concerns in the travel industry about the outbreak of the Corona Virus (COVID-19 ) have reached peak levels, with Santa Clara County, San Francisco, and San Diego issuing emergency orders. Although more cases are being reported around the country, the focus remains on Washington state and Northern California, where health officials say the virus has spread through community contact. Officials are continuing to search for people who came in contact with the original patients to isolate them and get them tested. In California, Alameda County, Solano County, and Santa Clara County have confirmed cases; 40 cases in total have been reported in the state with others confirmed in Washington state; a new case was reported on Friday in Oregon. The ITB Travel Trade Show – scheduled to take place in Berlin March 10 – 14, and which VSCC staff planned to attend – was cancelled due to spread of the Corona Virus. However, Visit California reports that the World Health Organization officially stated last Wednesday that COVID-19 peaked in China between January 23 and February 2nd and there are signs the market is opening up. Locally, a small number of business group events have been postponed. That being said, VSCC will be maintaining ongoing communication with hotels and major attractions. As the local tourism industry heads into the spring break shoulder season, VSCC is moving ahead as planned, with the largest outreach campaign of the year to keep Santa Cruz County top of mind for spring and summer travel plans including broadcast and digital promotions, and social media efforts. If you have information to share regarding the Corona Virus, email VSCC. Here is what else you need to know:
VSCC Announces Advertising Opportunities in Wildlife Watching Guide and Countywide Map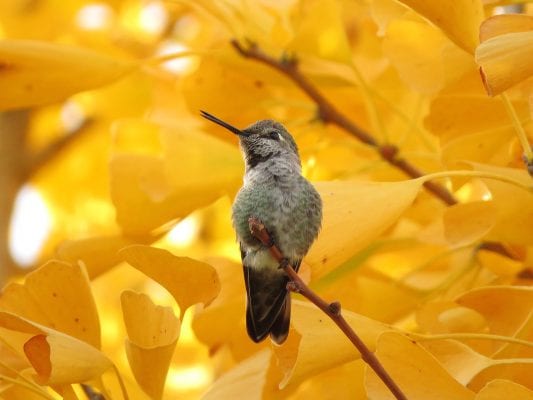 There are approximately 400 migratory and permanent bird species found throughout Santa Cruz County, and thousands of monarch butterflies, whales, and elephant seals which call the area home on a seasonal basis. Now, local businesses have an opportunity to reach avid wildlife viewers in the fifth edition of VSCC's Wildlife Watching Guide. The deadline for limited advertising spots is Monday, March 16. Another opportunity includesVisit Santa Cruz County's sixth edition of a countywide, full-color, two-sided map, featuring display ads from local partner businesses. This easy-to-read 8 ½ x 17-inch map includes an exclusive distribution of 65,000 copies throughout the area. The deadline for advertisers is Monday, March 30.
Half-page and full-panel ad spaces are available now for the 2020 Wildlife and Birding Guide, which is distributed over a two-year period targeting Wildlife and Birding enthusiast throughout the San Francisco Bay Area. In addition, VSCC has targeted advertising efforts in Bay Nature, Living Bird, and Birdwatching magazine's in both the print and online versions promoting the Wildlife Watching Guide and wildlife and birding activities in Santa Cruz County. The newly revised and updated guide will be printed later this spring. VSCC supplies the free guide locally at its year-around visitor center at 303 Water Street in Santa Cruz, or online for residents beyond the county.
The map is distributed at the Visit Santa Cruz County year-around Visitor Center and at hotels and motels throughout Santa Cruz County, local rental car agencies, and other key locations. Distribution of the map will officially begin the week before Memorial Day – the start of the high-trafficked summer season.
For information, contact Cooperative Marketing Director Gary Green.
VSCC Board Member Bijal Patel Attends Visit California India Sales Mission
In January, Bijal Patel, VSCC Board Member, and General Manager of the Quality Inn and Suites Santa Cruz Mountains, participated in the Visit California India Sales Mission as President of the California Hospitality and Lodging Association.
Bijal said that promotion of new flights into California (United Airlines began a new daily seasonal service from its hub at SFO to Delhi in December) and tourism and trade between India were top priorities of the mission. He was one of 15 officials on the trip sponsored by California Lt. Gov. Eleni Kounalakis and United Airlines.
The delegation spent four days in India and participated in the Raisina Dialogue, a conference attended by the foreign ministers of countries including Australia, Russia, Iran, South Africa, Bhutan and Uzbekistan.
This effort is Visit California's first effort in India, aiming to offer delegates from a variety of California tourism-related businesses the chance to develop and maintain important trade and media contacts in California's top opportunity market. As an inaugural event, Visit California targeted Tier 1 cities New Delhi and Mumbai, while also offering exposure to major companies from secondary cities. The mission offered a single trade track that included an opportunity to engage with top trade media.
VSCC Spring Campaign is Now Live!
VSCC's annual spring campaign kicks off with a refreshed "Let's Cruz" commercial, and continues through May 31, 2020. Thank you to Spring Campaign partners Annieglass, Capitola Village, Chaminade Resort & Spa, Dream Inn Santa Cruz, The Hotel Paradox, Pajaro Dunes Resort, and the Seascape Beach Resort.
Outlook Forum Conference a Success!
VSCC staff attended the Visit California Outlook Forum in San Diego February 10 – 12, the state tourism industry's premiere event. Speakers, panelists, and workshops over two days ensured that the 800 attendees – the largest conference yet – received updates from Visit California's 13 international offices, including presentations from Visit California President & CEO Caroline Beteta, U.S. Travel Association President & CEO Roger Dow, and others. For highlights of this year's conference, click here!
Santa Cruz Featured in California 101 Campaign
Santa Cruz County's scenic landscape and sunny beaches are once again in the spotlight, featured in Visit California's California 101 series. The next step in the state's Road Trip Republic campaign, covering all five experience pillars (outdoors, culinary, culture, family, luxury) across 12 regions through five themes: 5 Amazing Things, National Parks, Beaches, Road Trips and Resorts. The program launched in January 2018 with 35 videos and 35 articles, with an additional 17 videos and articles released in January 2019. Visit California has seen an increase in SEO ranking since launch, and the content continues to perform well across all channels.
Arrivals and Departures
Welcome Robb Woulfe, new Executive Director of the Santa Cruz MAH!
Did you know…
that California Governor Gavin Newsom's State of the State address in February included a response to housing shortages and homelessness? He is utilizing 286 state properties including vacant lots, fairgrounds, armories and other state buildings for homelessness solutions. Read more here.