June 16, 2022
VSCC Delivers Enhanced Online Experience on VisitSantaCruz.org
In an effort to ensure visitors to the VSCC website are able to navigate the numerous resources available more easily, VisitSantaCruz.org has been redesigned with enhanced navigation and a cleaner aesthetic for an upgraded online experience. This key marketing tool for tourism supporters and partners has been given a fresh new homepage design while streamlining how information is presented and simplifying the process of searching for lodging.
The site – which hosts 1 million visitors a year – now employs HotelFinder to easily navigate lodging options. A "Book Now" button on hotel, motel, vacation rental, and bed and breakfast properties featured on visitsantacruz.org takes the user directly to a property's booking page, simplifying the process of securing a place to stay.
The elevated landing page esthetic features a surf report, linking to conditions at Steamer Lane, as well as blog content presented in a carousel view. This dynamic functionality showcases scenic photography and teaser copy relating to the story.'
Additionally, "Places to Stay," "Places to Eat," "Things to Do," "Plan," and "Lifestyle" headers house lodging and dining options, attractions and state parks and beaches information, itineraries, and pet-friendly options, among other resources. Information for meeting planners, film production companies, those planning a wedding, and media at the top of the main landing page utilizes a "hamburger" icon, opening to a side menu housing these headers.
VSCC Staff Returns from IPW 2022
In early June, VSCC staff returned from IPW, held this year in Orlando, FL. Visit Santa Cruz County joined 140 other California tourism organizations at this event.
Hosted annually by the U.S. Travel Association, the purpose of IPW is to increase international travel to the United States. Flavia Oliveira, Director of Sales and Marketing, and Christina Glynn, Communications Director, attended to represent Santa Cruz County to tour operators and media representatives.
During three days of pre-set appointments, Flavia met with nearly 40 international tour operators, wholesalers, and receptive operators, sharing lodging and destination information with them.
Separately from the travel trade track, IPW's Media Marketplace offered the opportunity to interact with journalists, freelance writers, and editors from international and domestic print and online media outlets. During this one-day event, Christina hosted 20 12-minute pre-set appointments with Canadian, German, British, and American journalists. Pitching story ideas across the board, including new hotel developments, state parks, the destination's culinary and craft beverage scene, agritourism opportunities, outdoor adventure and recreation, arts and culture, and the region's rich history of surfing, among other topics. Visit Santa Cruz County was among other California delegates participating in Media Marketplace at IPW, the country's leading international inbound travel trade show.
Both Flavia and Christina are following up with these valuable travel trade and press leads to leverage VSCC's international marketing and promotional efforts, part of the agency's plan to reactivate these key markets.
Tourism Industry Keeps Watchful Eye on California Drought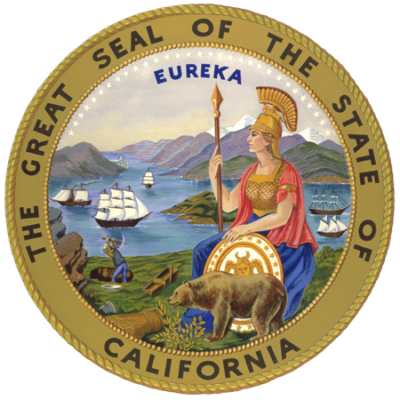 As the summer season gets underway, Governor Gavin Newsom warned of statewide water restrictions as drought concerns continue to grow. Late last month, the Governor met with water associations and the state's largest urban water suppliers asking them to aggressively combat the drought and engage with their customers to ensure Californians are doing their part to save water. Although the San Francisco Bay Area is one of only two regions in California that used less water in January compared to two years ago – reducing its water consumption by 1.4 percent – the rest of the state saw an increase. The Governor continues to urge Californians to decrease water consumption by 15 percent. Locally, hotels and restaurants have been doing their part to conserve water.
In addition to urging guests to reuse towels and forgo daily bed linen changes, many hotels – like the Mission Inn – have planted drought-tolerant landscaping. Some properties have installed water-efficient toilets and are enlisting the help of guests to conserve water by choosing limited linen service.
Following the last drought in California, local water agencies pushed for greater flexibility on water conservation and drought response based on regional needs and water supplies, arguing that tailored local approaches would be more effective than statewide mandates. Governor Newsom has embraced this localized approach but voiced concerns given recent conservation levels around the state and called on water agencies to step up efforts to reduce water use amid extreme drought conditions.
The Governor warned that if this localized approach to conservation does not result in a significant reduction in water use statewide this summer, the state could be forced to enact mandatory restrictions.
Hotel News
The Courtyard by Marriott Santa Cruz is set to open on June 30th, just in time for summer! Speaking of summer, a renovation at the Chaminade Resort & Spa means that guests can soak in the sun and cool off in two separate resort-style pools. The new pool complex also features hot tubs, cabanas, and the Sandbox, a poolside food truck operating on the weekends featuring delicious bites and refreshing drinks! The former Ramada Inn on Water Street is now a Sure Stay by Best Western. And a big Welcome to Naomi Hopper, new General Manager at the Inn at Pasatiempo!
Biden Lifts Pre-Departure COVID Testing
Following months of advocacy by the U.S. Travel Association (USTA) – and U.S. Secretary of Commerce Gina Raimondo's announcement of a new National Travel and Tourism Strategy designed to restore international travel to the U.S. – the Biden Administration has suspended the requirement for international air travelers to the United States to be tested for COVID-19. The USTA estimates that this repeal could bring in an additional 5.4 million visitors to the U.S. and an additional $9 billion in travel spending through the remainder of 2022. Travelers entering the U.S. at land border crossings were exempt from this requirement.
Reimagining Big Basin
A draft version of Reimagining Big Basin Vision Summary has been created by California State Parks, outlining what the park will look like following its closure due to the CZU August Fire in 2020, which affected 97 percent of the park. Following months of public input, the vision includes partnerships to restore Native ceremonial space and land stewardship, relocating camping, visitor services, and parking outside the old-growth areas, and designing facilities based on sustainability and resiliency.
For Fish and Flowers at Arana Gulch!
Get involved in watershed education and community action this Saturday, June 18 – 19 and participate in invasive species removal, family-friendly fish printing and other salmon-related crafts. Join others who care about Arana Gulch while enjoying locally donated snacks and coffee from 8:30 a.m. – 1:00 p.m. This event is co-hosted by the City of Santa Cruz Parks and Recreation department, members of the Watershed Stewards Program , and members of the NOAA Southwest Fisheries Science Center – Scott Creek. Click here for more information and to register!
Did you know……
that Santa Cruz County now has several Test to Treat sites available to the community, including three OptumServe testing sites, which are available to anyone regardless of insurance or documentation status? Test to Treat sites allow individuals to get tested, be seen by a provider, and receive a prescription for antiviral pills. While vaccinations remain the most effective way to treat COVID-19, antiviral pills may reduce severe illness or hospitalizations when taken soon after symptoms begin.