January 13, 2022
Holiday Travel Trends and Traveler Sentiments
As 2022 begins, the aftereffects of the Omicron variant during the holiday travel season remain to be seen. However, according to Destination Analysts, in the ten days before Christmas, American travelers were feeling more anxious and less optimistic about the near-term, with over half of American travelers saying the recent news about the Omicron variant made them less interested in traveling at that time. Despite this decline, 30 percent of American travelers were still planning to head out for Christmas Holiday trips.
Destination Analysts also reported that the average American traveler continued to report a sense of financial wellness, and nearly half said that travel will be a high priority in their budget over the next three months with the mean reported annual travel budget of $3,746. Additionally, over a quarter of American travelers (26.1 percent) have used a Visitor Information Center in the past 12 months. 61.5 percent feel that it is "important" or "very important" for a destination to have a Visitor Information Center and another 49 percent report that they are likely to use this resource in the next 12 month.
With regard to international travel and airlift, the omicron variant is affecting international travel but hadn't driven large-scale cancellations for the Christmas period, according to Delta CEO Ed Bastian. However, he expects it will affect domestic demand in early 2022. In late November, the US Travel Association – which says the pandemic has caused nearly $300 billion in export income losses on American soil since March 2020 – asked the Biden administration to "revisit the reinstatement of country-specific entry bans in the near term" as the U.S. is tightening its border controls following the emergence of the omicron coronavirus variant.
Update Your Partner Listing Information
One of the benefits VSCC extends to partners is the opportunity to be featured on www.visitsantacruz.org, which enjoys 1 million visitors a year and is a key component of VSCC's marketing and promotional programs. The free listings on www.visitsantacruz.org feature a 300-word description and can include up to six images of businesses. Hours of operation, information, phone number, URL, and other information are all included in the listing. VSCC partners have complete control over the information in their listing.
Through the VSCC Extranet Portal, partners have the ability to update or revise their listing information and add, change out, or update images at any time. For the purposes of SEO, it is recommended that business descriptions contain 300 words to maximize their online presence during internet searches so visitors can more easily find them on the web.
If you are a VSCC partner and have not already done so, you may update your information via the VSCC Extranet Portal. The portal will require you to enter your email address and password; if you don't remember your password or have misplaced it, you can request a new password to gain access to your listing information.
Even if you have already logged in and updated your information, we encourage you to revisit your listing a few times a year as information changes or photography is updated. As a reminder, we use your contact information to provide you with partner and industry updates and your listing information to promote your organization on www.visitsantacruz.org.

Should you have any questions, please email VSCC and we can assist you!
Meet What's Possible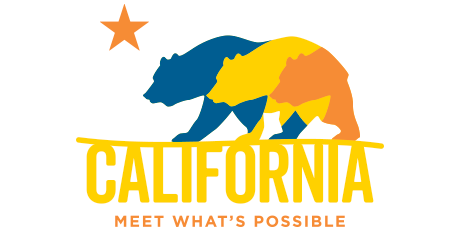 As VSCC continues its meeting and conference marketing plans, the state is reactivating plans to attract business travel as this sector of the industry adapts to a post-pandemic future. Focusing on making gatherings safe with seamless health protocols and an abundance of group-friendly outdoor venues, California is capitalizing on favorable year-round weather and iconic only-in-California amenities and attractions to entice meeting planners to the Golden State.
Visit California and a delegation of co-branded destinations launched "Meet What's Possible" for thousands of planners at the end of 2021 during IMEX America, the largest professional meetings and events conference in the United States. Through 2022, the campaign will maintain a large presence at major domestic events for meeting planners. A series of Taste of California domestic events will host event planning communities in California's largest U.S. business markets. Event planners and executives can now "Meet What's Possible" in California for their upcoming professional meetings and events. This B2B campaign showcases California as a magnet for innovators with an abundance of inspirational settings and as the top destination for businesses to fire up their anything-is-possible mindset.
An initial $4.5 million investment, made possible by state stimulus funding, focuses solely on the professional meetings and events industry and aims to highlight the state's sustainability and innovation while welcoming groups of all kinds to bring their meetings to the Golden State.
Register for Outlook Forum
Visit California's 2022 Outlook Forum will take place in San Francisco, February 14 – 16, 2022. Scheduled to be held at the Hilton San Francisco Union Square, this year's Outlook Forum is where experts from every sector of the industry gather to share their insights and experiences about the latest trends, marketing tactics, and research for what the future will bring. The return of this event to an in-person format will be the first time the industry will gather for this annual event since February 2020. Register here.
Save the Date!
The California Lodging Expo and Conference will take place on Monday, February 7th at the Crown Plaza Los Angeles – Commerce Casino. Click here for the agenda and register here!
Arrivals and Departures
Welcome Mali LaGoe, new City Manager for the City of Scotts Valley! Mali comes to Scotts Valley via Nevada County, where she served as Assistant Executive Officer. Donna Lind has been named Mayor of the City of Scotts Valley, and Jim Reed was unanimously selected by the city council to serve as the city's vice mayor for a second term. And the City of Capitola has a new mayor: Welcome to Mayor Sam Storey! The City of Watsonville has also announced that Watsonville City Councilmember Ari Parker has been named mayor and Eduardo Montesino has been named mayor pro tempore during a city council meeting on December 14th. The council chooses a mayor and vice mayor every year. Also in Watsonville, city native, Jorge Zamora has been named Chief of Police – and the city's inaugural first-generation Mexican-American in the position. Welcome everyone!
2021 Parks Update
Friends of Santa Cruz County State Parks has released the Parks update for 2021. This report covers work being done to enhance local state parks in Santa Cruz County, campaigns that were launched last year, challenges in 2021, and success stories as well. Click here to read the report!
Did you know……
that the London Nelson Community Center is rocking a new logo? Following the name correction, Santa Cruz's community center is now boasting a graphic which captures a signature architectural feature of the 1930s-era building it is in, as well as highlighting the city's commitment to diversity and inclusion-based programming. Click here to take a look!