January 13, 2021
State and Local COVID-19 Update
Speeding up the distribution of vaccines within the state and sharing figures on case numbers and hospitalizations were the subjects covered by Governor Newsom's press conference this week. Nearly 2.5 million vaccine doses have been shipped to California, though just 784,000 shots had been administered as of this past weekend. The Governor stressed, however, that it was an "all hands on deck" scenario, as roughly 1,900 state and federal contract workers have been deployed to help administer vaccines. He hopes to enlist the help of all types of health care workers including dentists, pharmacy technicians, and others – including national guard strike teams – to help with the rollout. With 54 counties in California in the Purple Tier, three in the Red Tier, and one in the Orange Tier, Governor Newsom identified the San Joaquin Valley and southern California as COVID "hotspots" with regard to ICU capacity. Here's what is happening locally:
According to the Santa Cruz County Health Services Agency, Santa Cruz County has a 9.4 percent positivity rate, which is lower than Monterey and San Benito counties but higher than San Mateo and Santa Clara counties. However, daily positivity rates from mid-December until last week show a collective gradual decline of three cases per day on average.
VSCC Board Member and CHLA Board Chair Outlines 2021 Industry Challenges
As the new year gets underway, Bijal Patel, Vice President of Coast Redwood Hospitality, VSCC board member, and Chairman of the Board of the California Hotel & Lodging Association outlined goals and challenges for 2021. Bijal spoke with Hotel Business and other media outlets as the lodging industry faces the ongoing pandemic, which began a mere 100 days into his CHLA chairmanship. Prioritizing the economic recovery of more than 6,000 hotels statewide and the well-being of the state's 235,000 hotel employees remain a top priority in 2021.
As Bijal begins his second term as chairman of CHLA, he stresses the importance of safety and the role advocacy played in keeping hotel staff safe. He also outlined the biggest challenges he sees for this year:
More relief under the CARES Act. Hoteliers are in a financial disaster, with occupancy down by 70%, 80%, or more. Federal legislation such as the PPP program was a useful start, but getting funds was slow, complicated, and riddled with fraud. Hotels need relief immediately through a variety of new loan and cash options.
Rebound of meeting revenue. Right now, California is the only state that still doesn't allow meetings of any kind—most states already allow meetings of up to 50 people. While the amount of meeting business will vary from hotel to hotel, this category of revenue is huge for the industry. And as meetings are brought back, the industry can bring back employees and revenue to partner vendors such as banquet teams, A/V providers, restaurants, airlines, and more.
Vaccination for employee workers. Hoteliers may not be considered essential workers, but in many ways, they are because they provide an essential service. And they have repeatedly stepped up during COVID to house travelers who are at risk, mitigated, or require quarantine. Hoteliers keep people productive, comfortable, and safe while they're away from home, and it can be done more widely, more effectively, and even more safely if more hotel workers are properly vaccinated.
Marketing of safety and cleanliness. Americans want to return to "normal"—to work, to eat out, to shop, and especially to travel for both business and leisure. But these things should be done in a way that's safe and smart and doesn't undo all the sacrifices the industry has made. I have long believed that the hotel industry practiced exceptionally high standards of safety and cleanliness. However, in the past, those qualities have been almost invisible to guests because hoteliers have been so discreet in promoting them. With COVID, there are new hygiene procedures, but hoteliers are also talking more about the ones that have been in place for years. This transparency is desirable because it underscores a commitment to cleanliness and safety, a commitment that will help the lodging industry with guests during the return to normal.
Bijal has also set three main goals for himself during his tenure as CHLA chairman:
Bring back to work the face of the industry. In California, more than 80,000 hotel employees have been laid off and about half-a-million tourism jobs have been lost. These are the industry's front-line workers and first responders. I want to see these people where they belong, interacting face-to-face with travelers, even if that's six feet away.
Make hotel stays and meetings happen again. This coming year will be when our country expects to make medical progress with vaccines, so that means it's the year the industry can expect to make economic progress as people return to travel. That's especially important in California convention cities like Los Angeles, San Francisco, and San Diego, where there are wonderful properties that have been absolutely devastated.
Return to the three original priorities he planned for his first term: First, to attract more young people and women to hospitality as a career. Second, to continue and enhance the fight against ADA nuisance lawsuits. And third, to expand workplace safety.
Research Update on American Travel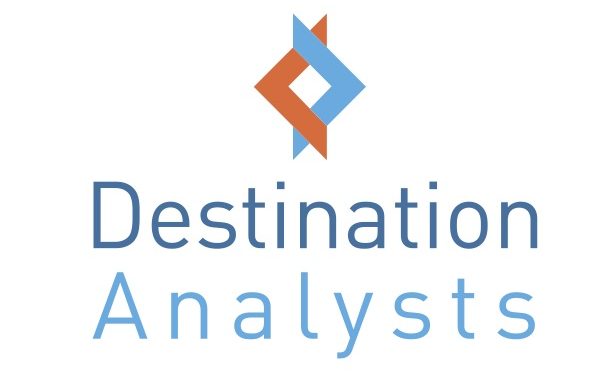 Although travel is still being delayed due to the ongoing pandemic, industry leaders have some predictions for the new year in terms of what travelers will be looking for in 2021 once vaccinations are distributed and travel is allowed once again. Looking ahead to a year of recovery in terms of the economy and reclaiming a sense of normalcy in our everyday lives, research indicates that Americans will be more than ready to travel again. In a survey conducted in December 2020 by research firm Destination Analysts, over 56 percent of U.S. respondents said the vaccine made them optimistic that they can travel safely within the next six months; more than 80% said they have "at least tentative" plans right now. Here's what else we can expect to see in the coming months:
Across the country, anxiety was up this week, particularly about personally contracting COVID-19 and the pandemic's impact on the national economy. But over the next month, Americans see an improving situation.
Undoubtedly, the availability and ongoing distribution of COVID-19 vaccines are a contributor to these feelings of encouragement. Nearly 62 percent of American travelers say the vaccines make them more optimistic about life returning to normal in the next six months, and 56 percent say the vaccines make them more optimistic about being able to safely travel in the next six months. Nearly 34 percent of travelers have begun planning and booking trips specifically in anticipation of vaccines being available: all these figures have all risen since the announcement of a vaccine.
With the important increase in Americans' desire for travel inspiration, content found through search engines, email and travel/lifestyle magazines are good bets for travel marketers across generations, while streaming video services and social media are also key for inspiring younger travelers.
A future trip – particularly domestically and with family members – remains a priority. Research from Destination Analysts also indicates that nearly 60 percent of respondents agreed that getting a vacation scheduled in the next six months would make them feel there is something happy to look forward to. This is the basis of the U.S. Travel Association's Let's Go There initiative that identifies the benefits of planning a vacation and reminding families of the joy that future travels together will bring.
ERC County Blueprint Status Report
The weekly County Blueprint Status Report related to COVID-19 in Santa Cruz County is available for the week of January 12th in English and Spanish. These updates are provided by the Economic Recovery Council of Santa Cruz County (ERC). Information from the ERC aligns with state and county health officials, Governor Newsom's Blueprint for a Safer Economy, the Santa Cruz County Health Services Agency, and SAVE Lives Santa Cruz County.
Social Media Opportunity for Restaurants
VSCC dining partners are encouraged to submit photos of their dishes, exterior scenic shots of their eateries, and anything else that may be suitable for VSCC's social media channels on Facebook, Twitter, Instagram, and Pinterest. Elevated exposure for partners – in particular local restaurants during this challenging economic climate – is a benefit of your partnership!
Safety Pledge Reminder
VSCC's Safety Pledge is now a staple in our community. The Let's Cruz Safely campaign reminds locals and visitors that practicing safe persona protocols is paramount to keeping our community healthy and restarting our Santa Cruz County economy. Do you have photos of your staff and employees taking the Safety Pledge? Send us some snaps and we'll feature your business on our social media channels!
Clean + Safe Kudos
Congratulations to the Rio Sands Hotel and the Hotel Paradox received Clean + Safe certification from the California Hotel & Lodging Association (CHLA). As a reminder: all lodging properties are members of CHLA and have the capacity to become certified as a benefit of their membership. Find out how your property can become Clean + Safe certified here!
Did you know……
that theatrical producers, talent representative, venue promoters or operators of live venues, live performing arts organizations, movie houses or cultural institutions that have been impacted by COVID-19 can apply for grants? Register for the Small Business Association's webinar on Thursday, January 14th at 12 Noon PST for a preliminary overview of the Shuttered Venue Operators Grant program. This program is included in the Economic Aid to Hard-Hit Small Businesses, Nonprofits, and Venues Act. Eligible organizations with a reduction in revenue due to the COVID-19 pandemic will have the opportunity to receive up to a $10 million grant under the program. The webinar will provide introductory information about the grants, who can apply, how potential organizations can prepare, and additional details re: eligibility and applications.