December 9, 2021
VSCC Partners with The Brand USA to Boost International Travel Efforts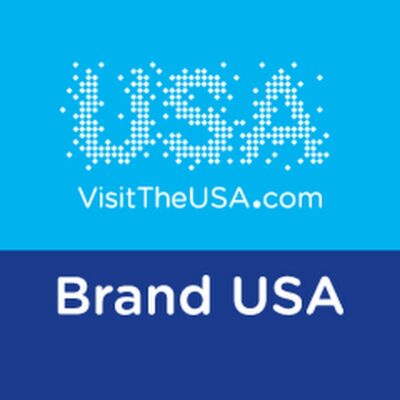 Looking ahead to reignite international travel to Santa Cruz County after a hiatus due to the pandemic, VSCC is moving toward a direct-to-consumer platform to attract FIT ("foreign independent travel" or "flexible independent travel" as it is more commonly known today) visitation. VSCC is leveraging the visibility of The Brand USA (BUSA) to maximize exposure for Santa Cruz County hotels, motels, bed and breakfast inns, and vacation rentals. These programs will focus on Santa Cruz County's top three international markets only – Canada, the UK, and Germany – as VSCC does not engage with OTAs for domestic marketing efforts.
BUSA Affinity programs are programs that Brand USA has developed with media, online travel agencies (OTAs), or other travel-related publishers to advertise and promote U.S. destinations, experiences, attractions, and other travel opportunities. They are a particularly valuable way to highlight hotels, partner offers, and inspire USA travel experiences. VSCC will utilize BUSA's Expedia Affinity Program and Sojern Affinity Program and the proprietary search and booking travel data each platform offers to reach these three key markets abroad, providing top-line exposure for partner properties. The BUSA Affinity Programs will begin in January 2022 and continue through April.
Separate from BUSA, VSCC is also utilizing Trivago for additional outreach to the FIT market. Trivago is a metasearch hotel search site that quickly sifts through the metadata of hotel sites and other travel booking portals to source the best match for online bookings. Visitors do not book directly through Trivago and instead are transferred to the hotel website or the booking site (i.e. Expedia, etc.) to begin the reservation process. Although Trivago started as German travel website, they are now owned by Expedia. The marketing campaign with Trivago will begin this winter and continue through June.
VSCC Launches 7th Annual Winter Wildlife Promotion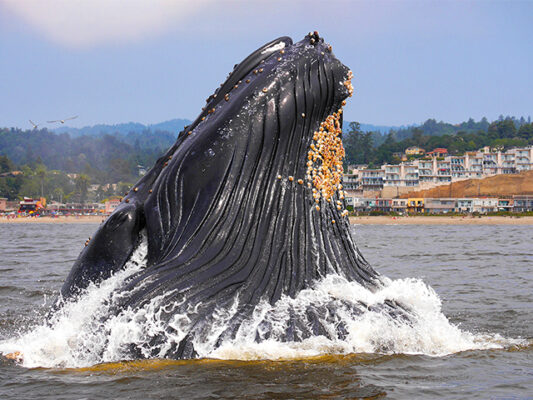 It's a common question that many Santa Cruz County locals The winter months in Santa Cruz County bring numerous opportunities for visitors to catch sight of breaching gray whales during their annual migration along the California coast. VSCC is encouraging overnight visitation during this exciting time – and the critical winter months for the local lodging industry – with the launch of a key seasonal campaign to target the shoulder season visitor. Outdoor and wildlife activities in Santa Cruz County are already resonating with visitors, fans, and followers, as VSCC's recent blog story and social media posts regarding King Tides in December and January have been well received.
The seventh annual Winter Wildlife promotion features VSCC's updated Wildlife Watching guide and a robust digital campaign. VSCC is leveraging the cooler months and the desire to travel regionally to target its core market. Central to the campaign are digital campaign efforts with Bird Watch magazine, The Inertia, SF Gate, Bay Area Parent, and Metro Newspapers which includes the Good Times.
VSCC Targets Meetings Market at Three Trade Shows this Winter
VSCC is ending 2021 by representing industry partners at two key trade shows is designed to connect suppliers from destinations – among other types of businesses – with meeting planners. In November, Director of Sales and Marketing Flavia Oliveira attended IMEX, the largest meetings industry trade show in the U.S., which attracts thousands of business professionals from the incentive travel industry. This month, Connect California is hosting a conference, and CalSAE is hosting a Seasonal Spectacular featuring nearly 400 meeting planners in attendance in Sacramento. With the majority – 86 percent – of attendees coming from the Sacramento area, this demographic matches with the meeting planner market VSCC is hoping to attract.
The IMEX America tradeshow was held in Las Vegas and attracted 2,600 hosted buyers from over 40 countries and more than 1,800 additional attendees. All industry segments attended IMEX, including domestic suppliers, global tourist offices and convention bureaus, major hotel companies, conference and exhibition centers, cruise lines, airlines, spa resorts, technology providers, event management specialists, and others. Educational seminars and networking events were offered during this three-day conference.
Connect California will be held December 9 – 10 in Long Beach. Bringing together meeting planners who must be based in California, Arizona, or Nevada, this targeted event has strict requirements for those who attend. Not only do meeting planners need to physically be based in the western U.S., they must also be responsible for the site selection of a minimum of one meeting or event that can be held in California and the southwestern region and generate a minimum of 50 hotel rooms on peak night.
CalSAE – the California Society of Association Executives – will meet in Sacramento on December 14th and 15th. One-on-one appointments with meeting planners, high-level educational programs, and engaging networking opportunities are all on tap this year. Flavia will attend CalSAE with Frances Hester from Lotus Management, which includes the Fairfield Inn & Suites by Marriott Santa Cruz,  the Sheraton Four Points Scotts Valley, the Holiday Inn Express Watsonville, and the soon-to-open Courtyard by Marriott Santa Cruz, and Jacob Youngblood from Remington Hotels, which includes the Hilton Santa Cruz/Scotts Valley and The Hotel Paradox.
VSCC welcomes cooperative partner participation at trade shows and beyond. Contact Flavia Oliveira, Sales and Marketing Director for more information!    
Face Masks and Sanitizer Available
To support the recent face-covering mandate issued by the County Health Services Agency, a limited supply of disposable face masks and hand sanitizer are available to VSCC partners for the upcoming holiday season. Masks are available on a first-come, first-served basis and can be picked up at VSCC's offices, 303 Water Street Ste 100 in Santa Cruz, Monday – Wednesday. Advanced arrangements must be made. Email us if you would like a supply.
Capitola Extends Temporary Parklet Use
Good news for the City of Capitola! City officials have extended the use of parklets for outdoor dining through May 31, 2022. Originally, these outdoor spaces were due to expire on January 3, 2022. Restaurants will pay the city a $3,400 annual fee for every parking space used, to cover the revenue typically generated by public parking.
Arrivals and Departures
Welcome Vanessa Amaral, new General Manager for the Best Western Plus All-Suites Inn! Anastasia Leptich has begun her new position as Director of Sales and Marketing for the Seascape Beach Resort. Welcome, Anastasia! And the County of Santa Cruz is pleased to announce that Mónica Morales has accepted the position of new Director of Health Services. And following a two-year hiatus, Leadership Santa Cruz County will resume in March 2022 with Dave Vincent returning as Interim Executive Director! 
Strikeout Hunger at the Boardwalk Bowl
Through January 2, 2022, bring a can of food to the Boardwalk Bowl and bowl for free during Strikeout Hunger! All food donations benefit Second Harvest Food Bank of Santa Cruz County to help feed local families. Participants that make a $100 cash donation to Second Harvest during the Strikeout Hunger dates will receive 25 free bowling passes for use during future visits to the Boardwalk Bowl. In 2019 Strikeout Hunger provided 21,334 meals to local families in need.
Did you know……
that Mineta San José International Airport (SJC) is helping travelers take the worry out of Airport parking by introducing online parking reservations this season? The upgrade is part of a full suite of state-of-the-art parking improvements introduced as the Airport prepares for a busy holiday travel period. Upgrades to SJC's Parking Program include Touchless Entry & Exit, License Plate Recognition, and savings of over 15 percent when booking your parking ahead online. Reservations are now available for Economy Lot 1 through 2022, with plans to expand the program to all lots by early next year. This convenient How-to Video explains how to use the new online parking reservation system.