August 5, 2021
Hoteliers Encouraged to Ensure that Employees Are Vaccinated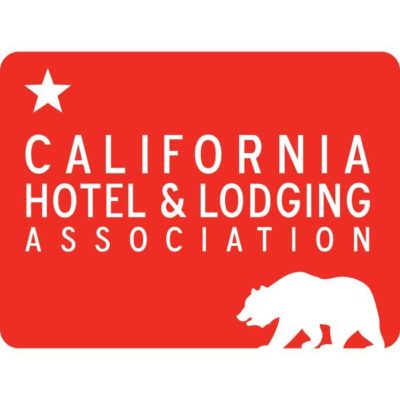 Last week, Governor Newsom announced that all state workers and workers in health care and high-risk congregate settings are required to either show proof of full vaccination or be tested at least once per week and encouraged all local government and other employers to adopt a similar protocol. Citing "a pandemic of the unvaccinated," the new policy took effect for state workers on August 2, and testing will be phased in over the next few weeks. The new policy for health care workers and congregate facilities will take effect on August 9, and health care facilities will have until August 23 to come into full compliance. The California Hotel & Lodging Association is encouraging employers to provide employees with the resources and information they need to get vaccinated (See CHLA Fast Facts) and should note the following:
If your business requires employees to obtain a vaccination, the business must pay the employees for the time it takes for testing or vaccination because such time would constitute "hours worked." (Dept. of Industrial Relations)

If an employee has symptoms from the COVID-19 vaccine or they schedule a vaccination on their own time, they may be eligible to use accrued Paid Sick Leave. (Senate Bill 95)

If your business requires employees to obtain a vaccination, the business must reasonably accommodate employees who object to vaccination on the basis of disability or sincerely held religious belief and cannot take retaliatory action against the employee. (Dept. of Employment & Fair Housing)
CHLA encourages members and the broader industry to ensure that everyone is vaccinated.
California Comeback Plan Addresses Housing and Homelessness Assistance, Project Homekey
In July, Governor Gavin Newsom signed Senate Bill 129 – the majority of which effects the 2021 – 2022 state budget. Highlights of the budget are here; a shorter summary of the budget package is here. The budget includes $100 billion – dubbed the California Comeback Plan – and is the biggest economic recovery package in the state's history. The Comeback Plan addresses a funding and reform package for housing and homelessness in California with $10.3 billion tagged for affordable housing and $12 billion over two years towards tackling the homelessness crisis head-on. Here are more details about how the new budget addresses these issues:
The new homelessness funding includes $5.8 billion to add 42,000 new housing units through Homekey – a national model for homeless housing. Homekey – the next phase of the former Project Roomkey – is a grant program for agencies to acquire hotels, motels, apartments, and other buildings to provide homes for people experiencing or at risk of homelessness. $3 billion of this investment is dedicated to housing for people with the most acute behavioral and physical health needs.
Legislation was also signed, which includes $2 billion in aid to counties, large cities, and Continuums of Care through the Homeless Housing, Assistance, and Prevention grant program (HHAP). To qualify, recipients must follow strict accountability measures and submit a local homelessness action plan that includes quantifiable, data-driven goals that jurisdictions must commit to meeting.
Through Project Homekey, the State of California purchases hotels and motels for the purpose of converting them into housing for the homeless. If you are a property owner interested in selling your property to help provide more housing opportunities in your community, please complete this short contact form.
Governor Newsom's investment is the biggest expansion in decades in terms of clinically enhanced behavioral health housing in California.
Street Vendor Issue Comes to Forefront as Summer Season Continues
Unlicensed street food vendors are a growing concern in destinations across California. Unpermitted food vendors are defined as those vendors that do not obtain a permit from the Santa Cruz County Department of Environmental Health and operate openly or covertly in a manner that compromises food safety. These operations are usually found outdoors, in vacant lots, on street corners, or roaming door to door through neighborhoods. Recently, these vendors have been seen on Beach Street in Santa Cruz, on East Cliff Drive in Pleasure Point, and other highly-trafficked locations. Here is what you need to know about this problematic issue:
There is an elevated risk for illness to be transmitted through food sold in this manner. At times, food is stored directly on the ground with little protection from contaminants. o electricity, potable water, handwashing stations, restroom, refrigeration, thermometers, or food safety training is provided. Without bathrooms, the vendors are forced to urinate and defecate on the ground and resume their food preparation activities without washing their hands. Garbage and discarded food are allowed to blow about or accumulate on the ground adding to the sanitation problems generated by this activity.
Many visitors may view these food vendors as a convenient food purchase and may not understand the risks associated with eating food prepared by unpermitted vendors. Some may assume that the vendors are actually licensed and inspected by health officials.
The issue of unlicensed food vendors extends beyond "competition" with brick and mortar businesses. Aside from food safety concerns, some other issues that have arisen from unlicensed vendors include illegal alcohol sales, drug dealing, human trafficking, and exploitation of undocumented workers.
Los Angeles, Santa Monica, and other communities in California are also struggling with this issue. Two weeks ago, while two visitors were purchasing food, a propane tank onboard a cart belonging to an illegal food vendor at Fisherman's Wharf exploded. Fortunately, no one was hurt; however, this incident illustrates why these vendors are problematic for destinations. In Los Angeles, enforcement of street vendors has increased over the last several weeks. San Diego is seeking to regulate push-cart vendors.
Clearly, licensed food trucks are a popular draw for visitors and locals – capitalizing on the outdoor dining trend brought on by the pandemic. With hope, the general public will know the difference between licensed and unlicensed food vendors – and gain a clearer view of the dangers associated with unpermitted vending operations.
The County of Santa Cruz makes it easy to report health code violations using the drop-down menu on their homepage: here is a direct link to the online form.
Welcome New VSCC Partners!
VSCC announces that Cantine Wine Pub, Erik's Deli, The Garden Company, The Ride Guides, and Seabright Social are now partners! These businesses have chosen to get involved in VSCC programs to leverage their resources and elevate their exposure to locals and visitors through social media, online exposure, and media relations. Email Flavia Oliveira, VSCC Sales and Marketing Director, to find out how you can partner with VSCC!
Arrivals, Departures, and Partner Kudos!
After 40 years marketing and promoting the Santa Cruz Beach Boardwalk, Marq Lipton is stepping down as the Santa Cruz Seaside Company's Vice President of Marketing and Sales and transitioning to the role of Executive Adviser. Congratulations Marq, you will be missed! Omid Aminifard, Vice President of Operations, has been promoted to the position of General Manager and Vice President of the Santa Cruz Beach Boardwalk. Congratulations Omid! Welcome, Kelly Jane Murphy, new General Manager at the Seascape Beach Resort. The Seymour Marine Discovery Center announces that Jonathan Andres Hicken has accepted the position of Executive Director. Jonathan was formerly director of development and partnerships for the Santa Cruz Museum of Art History (MAH). He will begin his position as the Seymour Center is currently refreshing its visitor experience. The Santa Cruz Business Council announces that Emily Ham has accepted the position as new executive director. Welcome, Emily! Congratulations to Sarah Newkirk, the new Executive Director of the Land Trust of Santa Cruz County. Willy Elliott-McCrea of the Second Harvest Food Bank, has announced that he will retire in Summer 2022 after 33 years as Executive Director and CEO. Congratulations to Chuck Allen, named Man of the Year by the Pajaro Valley Chamber of Commerce and Agriculture! And the chamber also awarded Event of the Year to the first-ever Holiday Lights Drive-Thru, organized by the Agricultural History Project and the Santa Cruz County Fairgrounds Foundation.
CHLA's Updated Hotel Plans Now Available
CHLA's updated Hotel Plans are now available to members. The updated plans reflect the June 2021 changes to guidance from the California Department of Public Health and Cal/OSHA's Emergency Temporary Standards. Properties that requested a previous edition of CHLA's Hotel Plan will receive an updated version. Hoteliers who did not receive prior versions of the Hotel Plan can submit a request for a plan by clicking here.
Did you know……
that Save Our Shores regularly hosts beach cleanup events and you can be part of the process? Keep our local beaches that California's Office of the Small Business Advocate (CalOSBA), part of the Governor's Office of Business and Economic Development (GO-Biz), announced that there will be three additional rounds for the California Small Business COVID-19 Relief Grant Program following Governor Gavin Newsom signing into law the largest economic recovery package in state history? The additional $1.5 billion expansion, for a total of $4 billion, makes this the largest small business grant program of its kind in the country and provides grants up to $25,000 for small businesses impacted by the pandemic.