August 25, 2022
Tourism Marketing District Renewed Until 2029
The Tourism Marketing District (TMD) for Santa Cruz County was approved for an additional seven years and officially began on July 1, 2022. Supported by the local lodging community and approved in spring 2022 by the County Board of Supervisors and city councils in Scotts Valley, Capitola, Santa Cruz, and Watsonville, the TMD will continue until 2029. Extending the TMD ensures funding for the county's official destination marketing organization (DMO).
As the destination emerges from the aftermath of COVID-19, Visit Santa Cruz County (VSCC) provides critical resources for the local tourism industry and is currently developing data dashboards to more definitively articulate the value, monetary and otherwise, of the county's tourism ecosystem – a century-old industry to Santa Cruz County.
The TMD is funded through a lodging assessment fee paid by guests and serves to maintain critically important funding for tourism awareness, comprehension, and management. It is structured similarly to more than 112 tourism marketing districts in the state with the sole purpose of countywide tourism.
TMD assessment levels are based upon recognized industry performance metrics and range from $2.10 to $4.00 daily per occupied room. The revenue from the assessment is a pass-through from paid-lodging guests and provides more than 90 percent of VSCC's annual revenue. The TMD is expected to garner approximately $2.9 million for the organization's 2022-2023 fiscal year.
The process for the latest TMD renewal began in December of 2020. Approval of the renewal was the result of ongoing outreach and engagement efforts over the course of several months to over 100 TMD members, 29 elected officials, and the 25 members of the Visit Santa Cruz County Board of Directors.
Funding through the TMD enables VSCC to increase awareness of the destination through integrated sales and marketing initiatives. The assessment money has enabled the destination to better contend in an ever-growing, global, highly competitive marketplace.
Share Your Views with the County of Santa Cruz!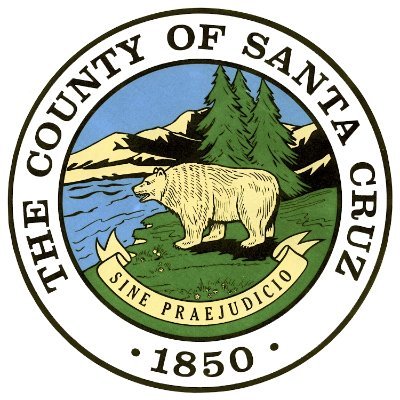 The County of Santa Cruz Planning Commission will meet on Wednesday, September 14, to review the Sustainability Policy and Regulatory Update – a comprehensive update to the county's General Plan and Local Coastal Program and modernization of the County Code. The goal of this update is to implement new policies and code regulations that support more sustainable communities within Santa Cruz County. Comments from the public are welcomed prior to the next meeting. Here's how to learn more about these plans and make your voice heard:
You can review current drafts of the project at this link – or visit the Planning Department's front counter, Monday through Thursday from 8:00AM to 11:30AM at 701 Ocean Street, 4th Floor in Santa Cruz or the Downtown Santa Cruz or Capitola libraries to review hard copies in person. These documents will shape land use and transportation planning, as well as future development within the county. The project also includes the preparation of new Santa Cruz County Design Guidelines and rezoning ideas. A detailed summary of the project is also available in the Draft EIR Project Description.
Once you have had a chance to familiarize yourself with these plans, take the Santa Cruz County Community Development & Infrastructure Department's Sustainability Survey. The results of the survey are an opportunity to share policy-specific comments. This input will be aggregated with others to analyze trends, identify key topics of interest, and help determine needed updates to the policies and approaches included in the project.
Finally, you can provide comments through the County of Santa Cruz's public comment portal!
VSCC Announces Staff Promotions
Visit Santa Cruz County (VSCC) is pleased to announce the promotion of two staff members. Denise Harris has been promoted to Director of Operations, and Jennifer Day has been promoted to Assistant Director of Marketing Communications. Both Denise and Jennifer have a combined 37 years in the tourism and hospitality industry.
Denise Harris previously served as Executive Assistant with VSCC for five years. Her background includes previous experience as Vice President of Membership and Programs at the Santa Clara Chamber of Commerce and Convention & Visitors Bureau, where she began her career as Sales Manager. She preceded her role at the CVB with a position as a program manager at the Sunnyvale Chamber of Commerce after three years at the Holiday Inn Park Center Plaza as Wedding Sales Coordinator and later as Assistant Convention Sales Manager.
In her new role as Operations Director, Denise is responsible for the efficiency of inter-office operations and systems. She oversees organizational record keeping and updates and purchases agency hardware and software. As the human resources representative, she assists with recruitment efforts, new personnel orientations, onboarding and terminations and hires, and manages the visitors center staff, ensuring that visitors have the best experience while in Santa Cruz County. Denise is the primary support staff for the CEO and coordinates all board, executive committee, and task force meetings for the VSCC Board of Directors. She also acts as the primary education planner, creating Santa Cruz County specific experiences for staff to better understand the region's destination assets and experiences.
Denise earned her Bachelor of Arts degree in Communications with a minor in Tourism from California State University Chico. While attending college, she completed an internship with VSCC, formerly the Santa Cruz County Conference & Visitors Bureau.
Jennifer Day has seven years of experience in the hospitality and tourism industry, including eight years in marketing and brand development. In her previous marketing role with BPR Hotels, she was responsible for establishing the brand voice across social media platforms for Autograph Collection hotels, the Hotel Paradox in Santa Cruz, and the Hi-Lo Hotel in Portland, Oregon. Jenn also planned and supervised photography at 12 properties and four on-site restaurants, including coordinating with property teams, creating shot lists, overseeing the look and design of each shoot, and uploading content to branded and independent websites.
As Assistant Director of Marketing and Communications, Jennifer is responsible for supporting content creation on VSCC's social media channels, assisting with the coordination of media familiarization tours and individual media visits, monitoring media coverage for the Communications Department, and uploading content to the VSCC website, SantaCruz.org.
Jennifer also produces and distributes monthly Travel Forecast e-newsletters, and quarterly Cruz News bulletins for travel media and assembles and distributes media materials as needed. She joined the VSCC staff in the spring of 2020.
Arrivals and Departures
Welcome, Doug Lord, the new General Manager of the Chaminade Resort & Spa!
Nominate Your Hotel Employees or Programs
The California Hotel & Lodging Association (CHLA) is accepting nominations through September 30 for the Stars of the Industry Awards! This program recognizes outstanding accomplishments in the lodging industry in categories such as General Manager of the Year, Outstanding Lodging Employee, and best public relations program in one of four categories, including Good Earthkeeping, Guest Services, Diversity, Equity, and Inclusion, and Community Service. Properties may submit one entry per category. The top three nominees will be invited to attend this year's awards luncheon in Santa Barbara on November 17, where the winners will be announced. There is no cost to enter.
Celebrate the Sanctuary!
The National Marine Sanctuary System is having a 50th birthday party this year. Celebrate this golden anniversary by sending the beauty of the sanctuaries with the new National Marine Sanctuaries Stamps collection. The United States Postal Service unveiled this new postage stamp collection showcasing the unique species and ecosystems that call our network of 17 underwater parks and monuments home, including the Monterey Bay National Marine Sanctuary. Ask for them at your local post office!
Donate to CLIA's Dollars for Scholars
One of the most onerous burdens for the hospitality industry over the last several months has been finding qualified employees. The California Lodging Industry Association (CLIA) is supporting the industry through a series of online auction scholarship fundraisers for hospitality students. From September 15 through the 25th, auction proceeds will help students complete their education so they can join the hospitality industry upon graduation. Donate a hotel stay or package to CLIA Dollars for Scholars or contact CLIA's Chris Middleton for details!
Did you know……
that a new study by The Vacationer found that 53 percent of adults—about 137 million people—plan to travel over labor day weekend, with driving being the most popular means of transportation? Approximately 36 percent of Americans will travel by car, 14 percent by plane, and 3 percent by train or bus.