April 28, 2022
VSCC Returns to IPW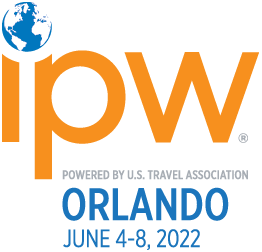 Following a three-year hiatus, VSCC is preparing to participate in IPW, the annual
international trade show of the U.S. Travel Association. IPW is the country's leading international inbound travel trade show, driving $5.5 billion in future travel to the United States. During IPW – which will be held in Orlando, FL, from June 4th  – 8th  – VSCC staff will meet with travel buyers (including international tour operators, wholesalers, and receptive operators) to discuss future travel potential from inbound and overseas markets. With continued international airlifts arriving at Mineta-San Jose International Airport, SFO, and Oakland International Airport, Santa Cruz County is poised to capture some of those critical inbound overseas markets.
Pre-pandemic, VSCC staff attended IPW for eight years, beginning in 2011 in San Francisco. This year so far, 712 international buyers and 364 media from 62 countries have registered to attend. With the addition of 280 domestic buyers and 70 domestic press, more than 1,400 international and domestic buyers and media are registered for IPW 2022. Nations sending the largest international delegations in 2022 are the United Kingdom, Brazil, and Canada.
A forecast of international arrivals from U.S. Travel projects that 52 million people will visit the United States in 2022 (up 144 percent from 2021) and 68 million will visit in 2023 (up 30 percent over 2022).
Mask Mandate Lifted for Flights, Other Public Transportation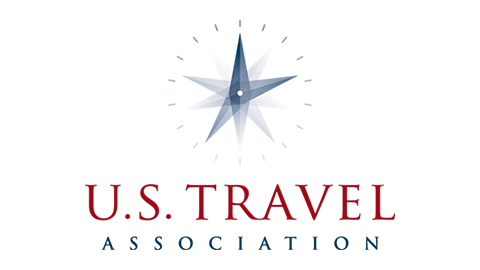 Last week, a federal judge in Florida struck down the federal mask mandate on airplanes, trains, buses, and other modes of transportation in a surprising reversal of the rules in place to protect public health due to COVID and rising cases in some regions of the country. Additionally, the Transportation Security Administration (TSA) announced it will not enforce the mask mandate on planes and other public transportation following the judge's ruling. In a move that will affect travel abroad for Americans, the CDC announced that they are changing their COVID-19 travel advisory system, removing all countries from its "Do Not Travel" list.
Following the announcement, the Justice Department said it will appeal the ruling if the Centers for Disease Control and Prevention (CDC) determines the mandate is still needed to protect public health.
This new protocol relies on travelers and travel industry workers to choose mask usage on airplanes and other modes of transportation.
U.S. carriers recognize that not everyone may be comfortable taking to the skies without having their fellow passengers masking up. With those concerns in mind, many airlines are offering a credit or a refund. Others have no-fee change policies in place already, and still, other carriers stated that they would "work with guests on a case-by-case basis if they're not comfortable flying."
This issue is being closely monitored by the travel industry, including the U.S. Travel Association. Watch upcoming issues of The Travel Forecast for updates!
VSCC Preparing for National Travel and Tourism Week
VSCC staff is preparing to visit over 100 lodging properties throughout the county as the U.S. Travel Association's National Travel and Tourism Week (NTTW) kicks off. The 39th annual NTTW (May 1 – 7) arrives as the industry looks ahead to future growth and success following the challenges of the past two years.
To celebrate NTTW, VSCC staff will be conducting "Lodging Meet and Greet" visits with all TMD members on Wednesday, May 4th. During these personal visits, VSCC staff will distribute a small gift, the new 2022 countywide map featuring 23 new partners, and collateral materials as we gear up for the start of our summer season.
This year in addition to an expanded effort to attract the domestic market, VSCC will slowly begin to reactivate its international marketing efforts to include travel trade and public relations efforts. These expanded efforts support increased international airlift into nearby gateway cities and provide opportunities in previously untapped – albeit paused – markets.
Prior to the pandemic, travel generated $2.6 trillion in economic output, supported 17 million American jobs, and delivered a $51 billion trade surplus to the U.S.— evidence of the outsized role the industry will play in driving America's recovery and future economic growth. Statewide figures will be released next week, however, tourism has been described as California's top export.
Arrivals and Departures
Welcome, Cassie Olsen, new Director of Sales and Marketing at the Seacliff Inn Aptos, a Tapestry Collection by Hilton. And kudos to Aurora Smith, who is now the Director of Sales and Marketing at the Seascape Beach Resort! Congrats to Robert Oatey, who was named Fire Chief for the City of Santa Cruz.
Santa Cruz County Small Business Summit
Welcoming Small Business Month in May, a new Small Business Summit to be held tomorrow, Friday, April 29th, at the Museum of Art and History is designed for business owners and entrepreneurs and will provide training designed to boost profits, strengthen branding and navigate the marketplace. This in-person, all-day event will feature keynote speaker Krista Snelling, President, and CEO of Santa Cruz County Bank, along with more than 20 other professionals who will share their expert tips, tools, and resources, including speakers from Humble Sea Brewery, Jane Technologies, Fybr Bamboo, Yoso Wellness Spa, and Botanic and Luxe. Click here for more information and to register for the event!
Santa Cruz Certified as a "Blue City"
The City of Santa Cruz has been certified as a Blue City by Project O, a non-profit organization that works to restore and protect the ocean through conservation and education. The Blue City Network certification process – protecting and sustaining the ocean and all that lives in it – Project O ensures ocean wellbeing through a data-driven approach to assessing communities' efforts toward protecting our world's oceans. The City of Santa Cruz scored an impressive 405 points out of a possible 500 during certification, placing them in the Ocean Hero Tier.
Take the Watsonville Survey!
The City of Watsonville is developing a new citywide signage program to help residents, commuters, and visitors better navigate their way to key destinations, businesses, commercial areas, and other places more easily. City residents are encouraged to take the wayfinding survey before the May 6th deadline. The survey is available in English and Spanish.
Did you know……
that according to a new report, 2022 is showing a significant rise in group travel booking rates? As of March 17, on-the-books group performance in the U.S. for 2022 exceeds final group performance for the prior two years, a 122 percent increase over 2020 and a 50 percent increase over 2021. Additionally, the Quarterly Business Travel Tracker survey revealed that 84 percent of business travelers expect to take at least one trip to attend conferences, conventions, or trade shows in the next six months.