Travel Sentiment Survey Results and Continuing COVID-19 Impacts
Take the Safety Pledge – Let's Cruz Safely!
By wearing face masks and practicing social distancing when we enter a business or are in a public space we protect ourselves and those around us. The Santa Cruz County hospitality industry cares about the residents, employees, and guests in our community. Our Pledge is a shared commitment to take necessary precautions for all of us to stay safe while following recommended public health guidelines. Help us safely open for business – Take The Safety Pledge Today!
Safety Pledge Tool Kit:
Printable Flyers for Businesses (in different sizes):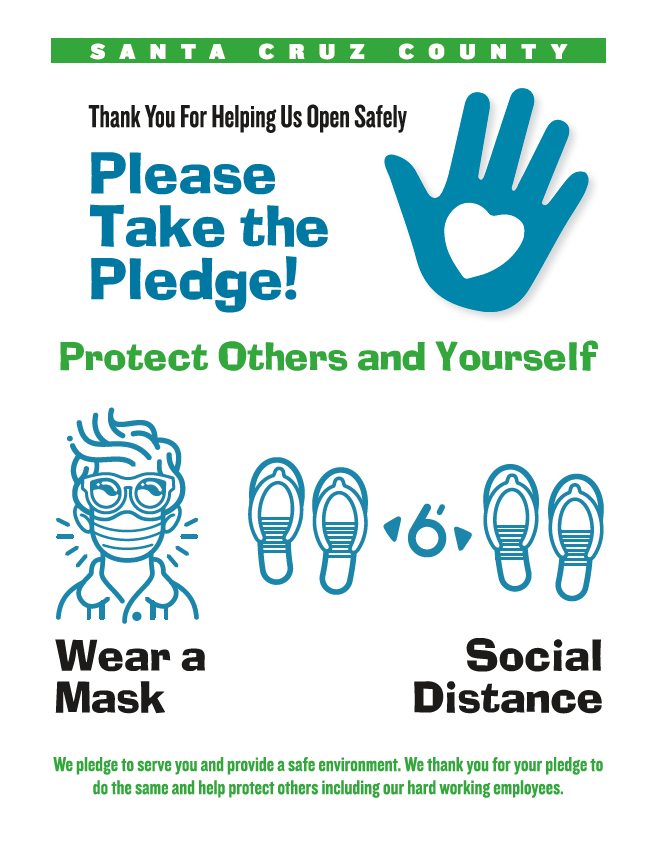 ---
"Take The Pledge" badge for your website using this simple embedded snippet code (copy and paste):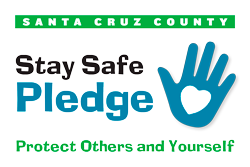 ---
Shareable 'Take The Pledge' photo for Social Media: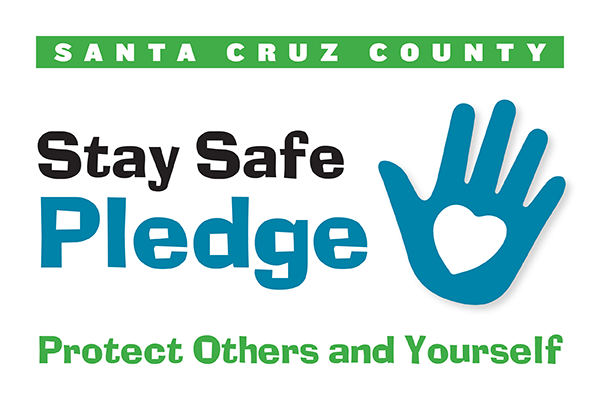 Visit Santa Cruz County (VSCC) is committed to providing the local tourism and hospitality industry with the latest information as it relates to COVID-19. The health, wellness, and safety of our community is our top priority, as we comply with state and local health officials. We continue to stay informed about this rapidly changing situation and are providing regular updates for the benefit of our local lodging properties, restaurants, attractions, and retailers.
Clean
+ Safe Guidance for the Hotel Industry outlines protocols focusing on
three areas: Guest Considerations, Employee Considerations, and Cleaning
Protocols. To ensure properties are following these recommended guidelines and
to receive certification from CHLA, owners and operators can complete
this checklist.
Similar to the industry guidelines for lodging properties, restaurants also now have their own set of guidelines to follow regarding reopening. The restaurant checklist also included, and guidelines cover topics such as discontinuing the use of shared food items such as condiment bottles and table-side food preparation and more.