Photo by Brad R. Lewis
Santa Cruz is known for its phenomenal wildlife viewing opportunities. Year round whale watching, birding, otters and elephant seals, and seasonal monarch butterflies have put Santa Cruz County on the map for nature enthusiasts! And now, visitors and locals can have a new and improved Santa Cruz County Wildlife Watching Guide right in their own hands – for free!
Designed for both seasoned and beginning wildlife watchers and outdoor lovers, the guide enables users to explore a variety of habitats, including redwood forests, rocky shorelines, sandy beaches, the world-class Elkhorn Slough National Estuarine Research Reserve, and the oak forests and surrounding grasslands of Santa Cruz County's extraordinary 14 state parks and beaches. See what else is inside the Wildlife Watching Guide: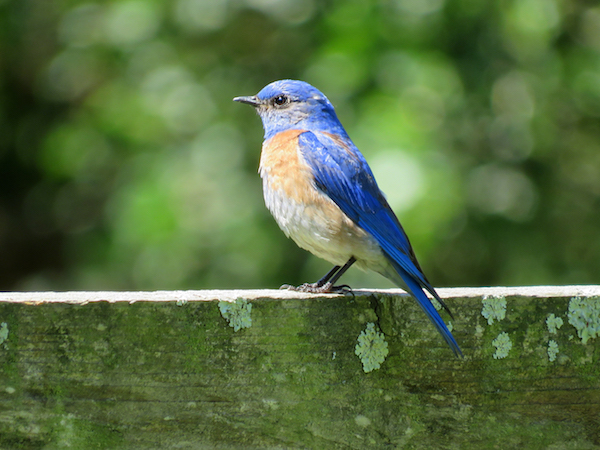 Photo by Lisa Fay Larson
BIRDING AND WILDLIFE SITES
Located along the Pacific Flyway on California's spectacular Central Coast, Santa Cruz County is a premier birding destination. Its rich diversity of habitats attract upwards of 400 species of resident and migratory birds. The guide takes an extensive look at locations, sites, and habitats for birding and wildlife viewing and includes:
County Map: a map of the entire Santa Cruz County with highlights of birding and wildlife areas
Birding Checklist: a seasonal bird checklist which was adapted for the SCC Wildlife Watching Guide from records meticulously compiled and edited by David Suddjian and the Santa Cruz Bird Club
South County Map and Sites
Mid County Map and Sites
North County Map and Sites
Monterey Bay Information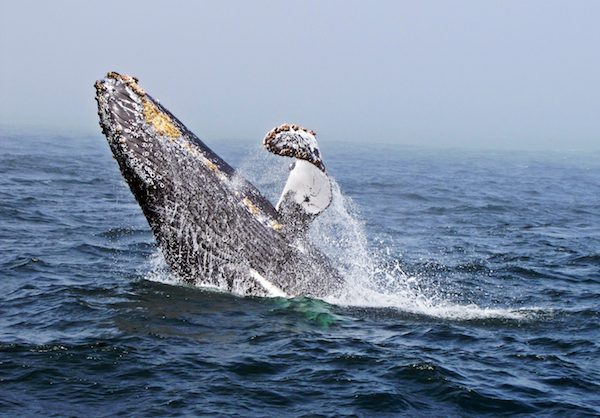 Photo by Lisa Fay Larson
WHALES AND MARINE LIFE
The Monterey Bay provides a critical migratory path for thousands of whales during winter and spring months. The guide provides information on gray whales, blue whales, humpback whales, orca whales, and other whales and marine life that you can spot in the Monterey Bay National Marine Sanctuary.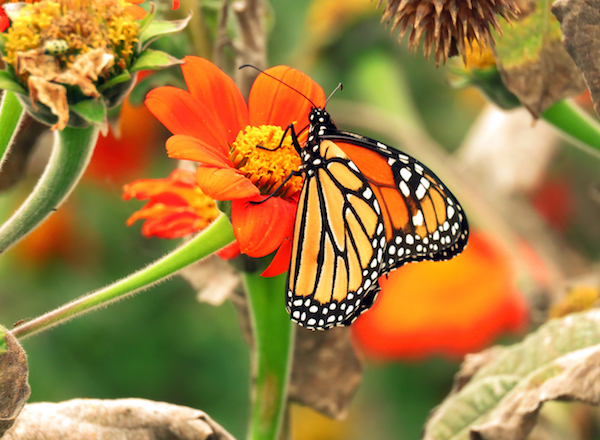 Photo by Lisa Fay Larson
MONARCH BUTTERFLIES
Monarch Butterflies are one of Santa Cruz's most beloved natural seasonal treasures. The guide gives details on when and where to spot these orange and black fluttering beauties, plus monarch facts and information on guided tours.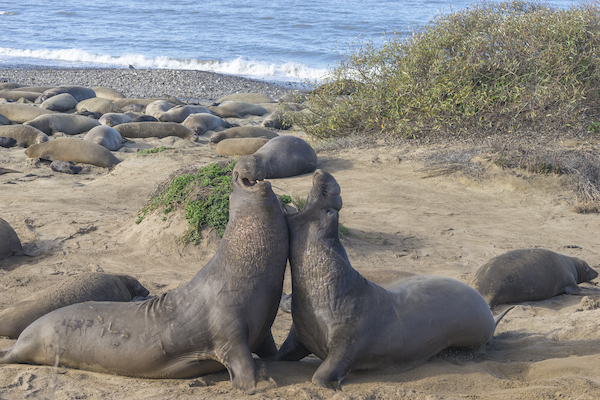 Photo by Val Guzman
ELEPHANT SEALS
Approximately 20 miles north of Santa Cruz, Ano Nuevo State Park is the site to one of the largest mainland breeding colonies in the world for the northern elephant seal. Find information on their habitat, behavior, feeding, breeding, and how you can view the second largest seal in the world at Ano Nuevo.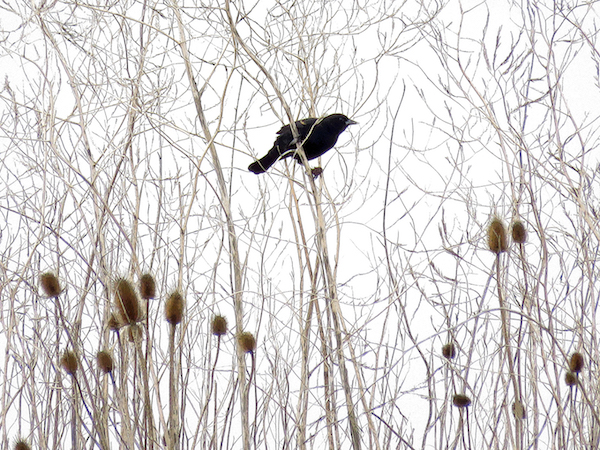 Photo by Lisa Fay Larson
EVENTS, TOURS, TIPS AND MORE
Monarch Migration Festival, Hummingbird Days, World Ocean Day, Monterey Bay Birding Festival and more, Santa Cruz County celebrates its important and treasured role as a habitat for for many creatures on land and sea. Find information on events throughout the year, in addition to regularly scheduled wildlife tours and guides, nature centers and museums, eco-travel tips, and more.
View online or request your FREE Santa Cruz County Wildlife Watching Guide now and be ready to use this helpful resource on your next trip to Santa Cruz! Happy wildlife watching!