Interior design has a remarkable ability to shape mood and evoke different eras and places. Like a good vacation, it can transport you far from your everyday surroundings.
I think Santa Cruz makes for a fun, evocative design scheme. It has a strong, iconic style that references both its natural setting and sunny, outdoor culture. I think of it as "Where the redwoods meet the beach." It also has a number of striking Victorian homes that contribute to its heritage and landscape.
Below, I've picked three hotels that each offer a contemporary take on Santa Cruz's alluring style. I've separated them into three categories: Beach, Redwoods and Heritage. For each property, I've stated the overall vibe and listed the design elements they use to achieve it.
Take a look and see what inspires you. Get some ideas to help bring Santa Cruz's style into your home. Or simply let it spark your enthusiasm to plan your next visit!
BEACH
The Santa Cruz Dream Inn
Retro-chic beach vibe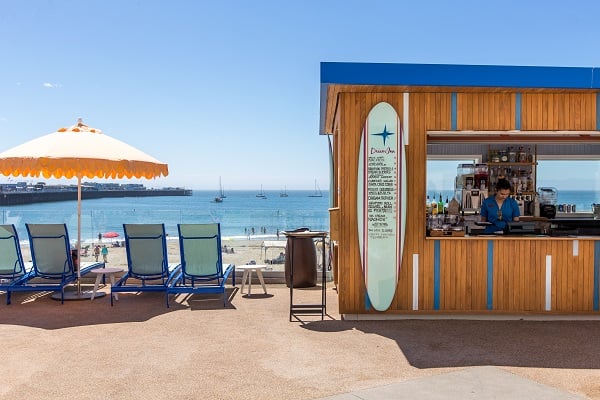 The Vibe:
Built in 1963, The Dream Inn is a fun, modern hotel with a killer location right on Cowell's Beach. Each of its 165 units face the bay (which means morning *sunrises* over the water). It was completely remodeled in 2009 and the style is instantly apparent in their retro neon sign flanked by palm trees: a mod nod to the past with a contemporary, California style. Eye-popping colors and retro furnishings conjure up technicolor surf flicks and beach parties but with a distinctly modern palette. It's the type of place a fashionable, modern-day Gidget would check-in to.
Design Elements:
The hotel's interior sports tons of natural light lending a sunny, beachy feel. The interiors are sparsely decorated — no clutter — so that each of the design elements stand out. Mid-century modern furniture is pulled straight from a Design Within Reach showroom. Bold green foliage acts just like sculpture. The hotel's color palette is sand-colored punctuated with bright bursts of color. Distressed wood finishes mimic beach driftwood.
In the newly open Jack O'Neill Restaurant & Lounge, dinner tables resemble al-fresco patio furniture. Overhead, giant basket lamps look like a contemporary take on an outdoor beach bungalow. Inside the guest rooms, terrazzo countertops are a fun nod to the past. And the cool surf-themed art in guest rooms reminds me of Andy Davis' and Heather Brown's surf-inspired work.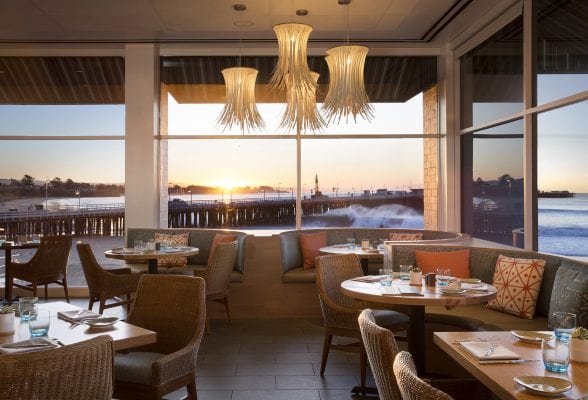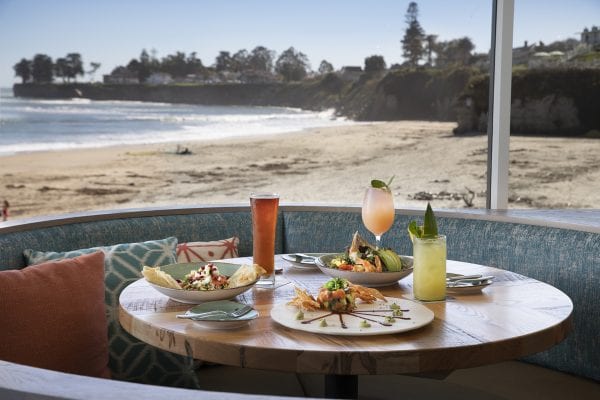 REDWOODS
Hotel Paradox
Bring the outdoors in
The Vibe:
Hotel Paradox gets its name from the blend of seemingly disparate design elements: rustic nature and sleek modernism. But oh how well they work together. Inspired by the redwoods that punctuate the property, the design motto was "Bring the outdoors in." But design firm ODADA's take on the outdoors is clever, hip, and playful. The first thing you'll notice is an enormous felled eucalyptus tree that has been repurposed as the front desk. This sets the playful design-driven tone for the rest of the property.
Design Elements:
The hotel's interior makes great use of atmospheric lighting, hinting at both a nightclub and a redwood grove. The latter is a reoccurring design theme: aside from the giant lobby tree, the most striking feature is a prominent glass conference room sheathed in a dramatic redwoods photo-mural that simulates being in a redwood grove. Redwood tree stumps are used as end tables throughout the property while wall coverings subtly mimic wood grain.
As you stroll the lobby, look up and you'll see white squirrels that echo Jonathan Adler's playful ceramics. Look up in the hotel's restaurant Solaire and you'll see a digital photo-mural of leafy branches blanketing the angular ceiling. A series of real branches — still covered in lichen — line a rear wall. In each of the 170 guest rooms, planks of repurposed Colorado snow fences serve as headboards and lend a warm feel to the ultra-sleek space.
HERITAGE
West Cliff Inn
Breezy coastal elegance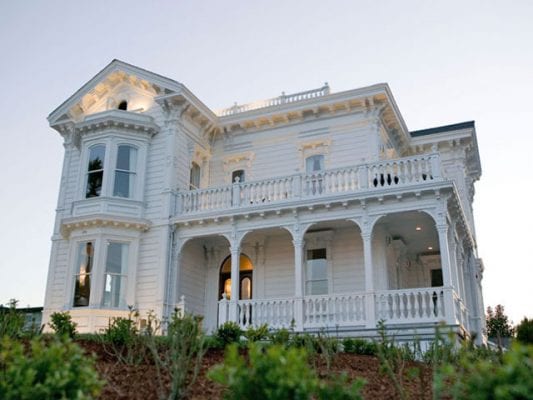 The Vibe:
The most striking feature of West Cliff Inn is the building itself, a stunning 1877 Italianate home that stands starkly on a bluff overlooking West Cliff Drive and the Monterey Bay. But step inside and you'll see that management company Four Sisters gave it a local sense of place with a breezy, coastal style. After all, the front of the house sports incredible views of the vast blue bay ringed by swaying palm trees. It's stately but the mood is unhurried, as exemplified by the sitting room drapes gently billowing in the breeze. It feels not unlike a tropical plantation.
Design Elements:
Formal-ish gardens of roses and boxwood line the property's exterior while impressionist-style paintings of sunflowers grace the interior walls. A three-story staircase etched with moldings commands your attention as you enter the front door. A breezy sitting room is furnished with brown rattan chairs and floral-patterned cushions that evoke sea life. Coral finds its way into the mix. The inn's color palette is comprised of sea green and marine blue. Continuing the coastal theme, shell-like lighting fixtures dot the interior.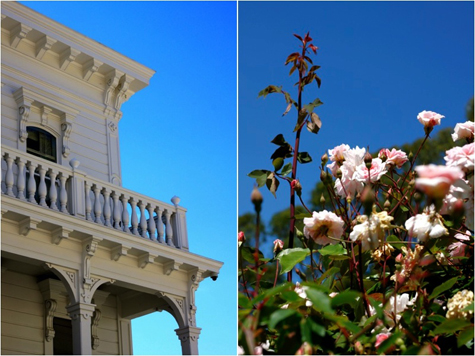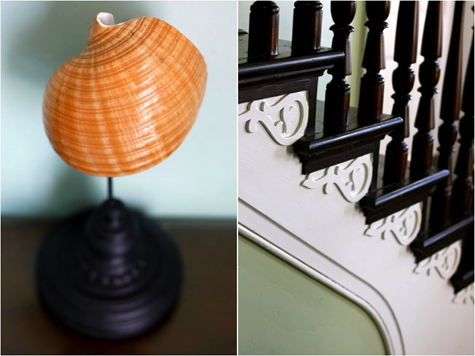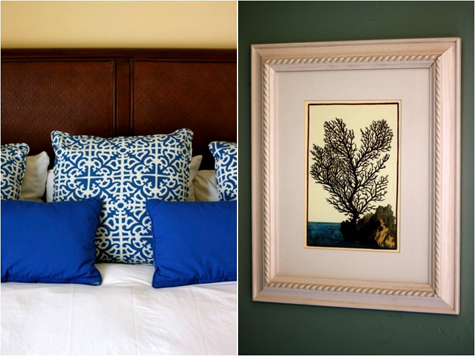 Three distinctly different properties with their own take on local style. But they all share one common design element:
Succulents!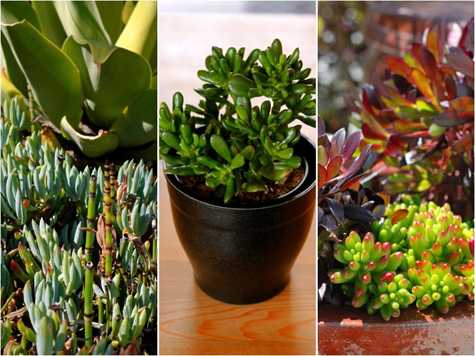 These ubiquitous plants bring to mind the ice plants that line the bayshore promenade of West Cliff Drive. Rest assured that no matter what style you choose, you can't go wrong with these vivid, sculptural plants that lend a punch of style and color to any space.