In a time when we are busy living and working in a fast-paced world of technology, it is even more important to seek out lessons about where our real food comes from. And we just so happen to be nestled here on the Central Coast, a stone's throw from the "Salad Bowl" of California's agricultural industry. This region is known near and far to be a fertile and abundant landscape for great produce, which is not only a money-maker here, but also a gem for eco-tourism. Whether it be a visit to a local farmstand, a stroll around a bustling farmers market or a trip to choose your own seedlings, getting out to the source is a treat because it provides the opportunity to purchase, pick and grow produce closer to its absolute peak.
PICK IT!
A sustainable Watsonville farm worth veering off Highway One for is Live Earth Farm, which began in 1996 by farmer Tom Broz. It has since grown to include a gigantic Community Supported Agriculture (CSA) program, farmer's markets, onsite events and tours, an educational non-profit called Live Earth Farm Discovery Program and provides wholesale produce to several restaurants, schools, businesses and organizations. Their newest addition is their farm stand, open to the public on Saturdays seasonally from May-November, providing us with a pretty glimpse of the 75-acre farm on scenic Green Valley Road. The stand is set up near the redwood barn and offers a wide variety of Live Earth's crops, which you can purchase and then take a self-guided meander around the grounds. Even more fun are the u-pick days throughout the summer and fall, where the community is invited to come out to harvest strawberries, raspberries, tomatoes and apples by the pound. An added bonus to CSA members and "friends of the farm" are the Community Farm Days on the last Saturday of each month, with tractor rides, activities and more harvesting opportunities.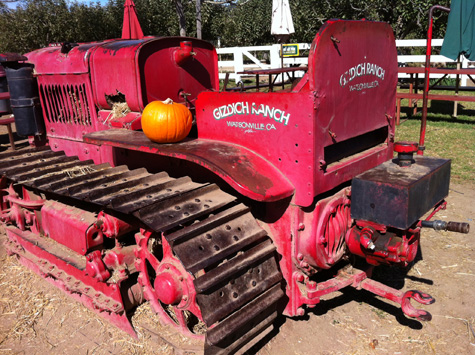 Perhaps the most known about and historic place for a day full of u-picking is Gizdich Ranch, also in Watsonville. The area has always been lauded for the perfect apple growing conditions, and in the early 1930's, Grandfather Gizdich banked on that and bought 10 acres to grow and process the fruit. Since then, the current Gizdich family, who still lives on the farm, has turned the property into a community space. Tours, school field trips, a bake shop and antique store, along with the wildly popular "Pik-Yor-Self" program, makes this a full day worth experiencing at least once. Along with those historic apple orchards (now planted with many more varieties), Gizdich grows strawberries, raspberries, olallieberries and boysenberries, all available to harvest by the pound in your own containers. On Saturdays in September through May, you might be lucky enough to watch the apple press at work, turning the fruit into juice also available for purchase. And last but not least, and maybe even a more enticing reason to visit the ranch, is the pie! Ten different flavors, plus seasonal variations like rhubarb and apricot, are baked onsite everyday, available by the slice, a la mode or whole. The shop also makes apple slushies from that fresh pressed juice and olallie pops for hot summer days.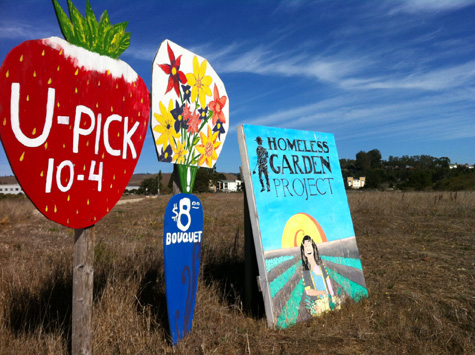 Tucked away down an unassuming road on the west side of Santa Cruz lies the 3-acre Natural Bridges Farm Stand. This picture perfect parcel is the Homeless Garden Project (HGP) plot of land, dedicated to serving as training ground for their program participants and the site for their unique, u-pick CSA program. Typically, these pre-paid CSA shares are a way for a farm to drum up income ahead of time, then dole out the fresh produce at harvest time in specially assembled boxes for their share members. At HGP, these members get to harvest their boxes themselves, lending more ownership and connection to the experience and pride in their produce. For folks less inclined to commit to the weekly share, the farm stand is also open to the public Tuesday through Sunday from 10am to 4pm, where you can pick your own organic veggies, herbs and flowers.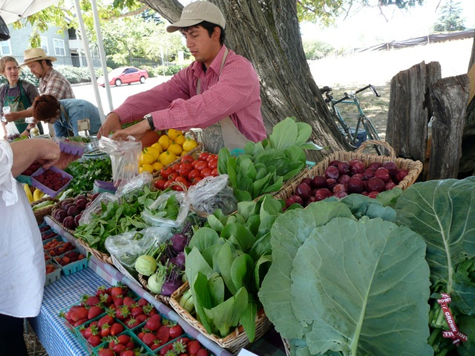 UCSC, or "the city on the hill", holds an abundance of history and lore. In 1967, a master gardener from England named Alan Chadwick arrived to create a Student Garden Project. Since then, a long line of farmers and students have followed in his footsteps, bringing world-wide acclaim for today's Center for Agroecology & Sustainable Food Systems apprenticeship program at the UCSC Farm & Alan Chadwick Garden. Both sites are perched in majestic locations on campus, overlooking our amazing coastline and abundant with highly tended, expertly cared for plants. Lucky for us, the UCSC Farm & Garden Market Cart is a venue where the public can get a taste. They set up at the base of campus on the corner of the main entrance every Tuesday and Friday from 12pm to 6pm, June through October.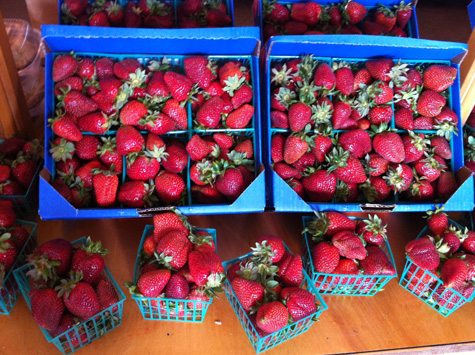 Swanton Berry Farm, which consists of five different locations along the northern part of Highway One near Davenport, has a long history of promoting sustainable practices and food justice. Founder and farmer Jim Cochran began growing organic strawberries when nobody else was doing it in the early 1980's, taking a big risk with a delicate crop that was, until then, solely grown using harsh chemicals and pesticides. He not only succeeded, he also was determined to provide fair labor conditions and benefits to his farm workers. The farm is now 100% Union run, a very rare and recognizable feat in today's world of agriculture. For us consumers, we get the chance to visit the popular farmstand at Swanton Ranch, pick our own strawberries for $2.50 a pound beginning each May, and feast on the berry-centric baked goods at the bakeshop. A bit further up the road, near Pescadero and across the way from Ano Nuevo State Park, is the Coastways Ranch. This is the spot to visit for the special summer olallieberry and blackberry picking or the winter kiwi u-pick.
BUY IT!
The closest you can get to a farm without actually going to one is by shopping at a farmers market. Celebrating its 25th anniversary this year, the network of Santa Cruz Community Farmer's Markets (SCCFM) continues to offer us countless ways to partake of the area's edible abundance. From Felton to Scotts Valley to Live Oak to Santa Cruz, there is a market almost every day of the week, all featuring not only amazing local produce, but also artisan-made foods and crafts. SCCFM is dedicated to supporting organic growers, and features many small food producers who are able to find valuable customer base, crucial for a business to survive. Where else can you find dry-farmed tomatoes, ice cream, wine and flower seedlings all in one place?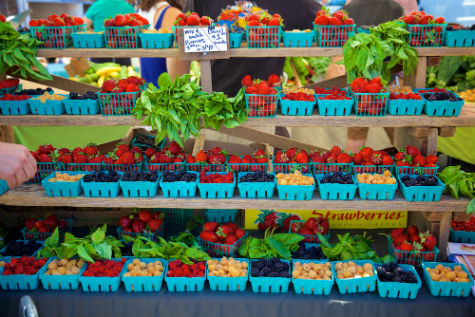 The Aptos Farmer's Market, also known as the Cabrillo College market due to its location, is a vast, bustling event every Saturday morning. Three busy aisles are jam-packed with farmers selling their wares, all while bluegrass bands strum and kids run about. The diversity of produce and products on offer is astounding, so it's no wonder that for the last three years in a row, this market has been voted "America's Favorite Farmers Market in California".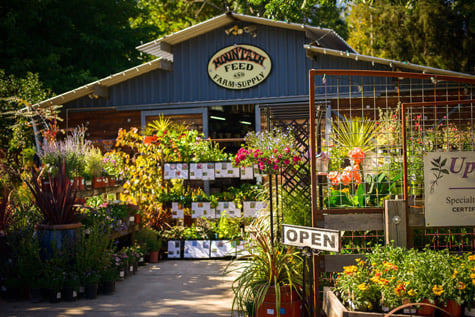 GROW IT!
If you are truly interested in the freshest food possible, the ultimate goal is to grow your own. There is no better way to enjoy the fruits of your labor, quite literally. But learning how to garden is not a quick task, and it takes some patience before you can bite into that homegrown tomato. Thankfully we have Mountain Feed & Farm Supply in Ben Lomond to assist. Whether you already have years of experience or you are planting your first seed, the staff at Mountain Feed will kick down expert knowledge to suit your particular needs. This is where you go to get schooled, but you will love every minute of it while browsing the carefully curated homesteader's paradise.