Fall is Golden Hour in Santa Cruz County, as shorter days mean fewer crowds, great weather, and still plenty to do. This season, there are loads of free activities and events that won't cost a penny! Find details below on the top free things to do and see in Santa Cruz County this fall and winter. And be sure to check out our What You Need to Know blog for helpful information on safe travels to Santa Cruz County this season!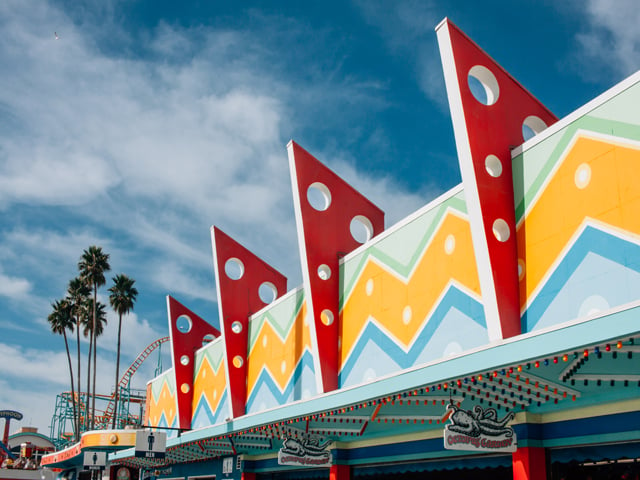 STROLL AN ICONIC BOARDWALK: The legendary Santa Cruz Beach Boardwalk is always admission-free. Enjoy a free self-guided walking tour of this historic seaside gem or hit the adjacent Neptune's Kingdom, where the latest arcade games and classics from the past combine with a miniature golf course plus a restaurant and game areas.
UNIQUE SEASONAL EVENTS: Did someone say FIREWORKS!? The Monte Foundation fireworks display will take place on October 10th on the Capitola Wharf. Or check out the Wednesday Night Sailboat Races from the shore for the perfect sunset seaside picnic view. Visit Santa Cruz County can help you find free, fantastic, and always fun events and festivals to enjoy, all with the click of a mouse or a quick search on your phone. In fact, there are over 100 free year-round events throughout Santa Cruz County hosted annually at www.VisitSantaCruz.org!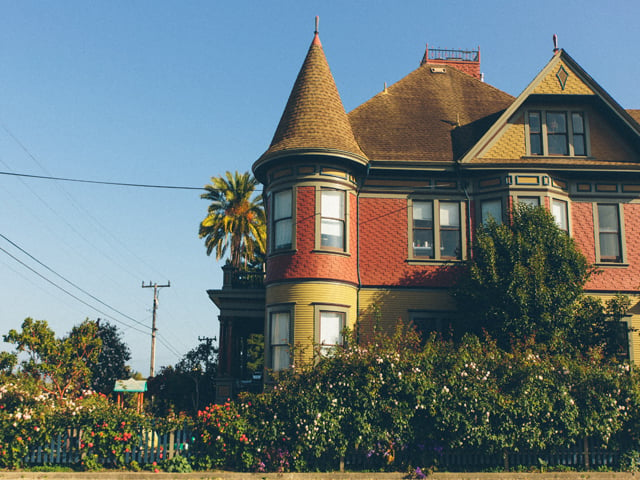 TOUR THE HISTORIC AND ECLECTIC: A variety of free walking tours bring to life the history of Capitola, the Victorian homes of Downtown Santa Cruz and Watsonville, the outdoor art and architecture of Santa Cruz and more. Check our website for more information on Self-Guided Walking Tours in Santa Cruz County.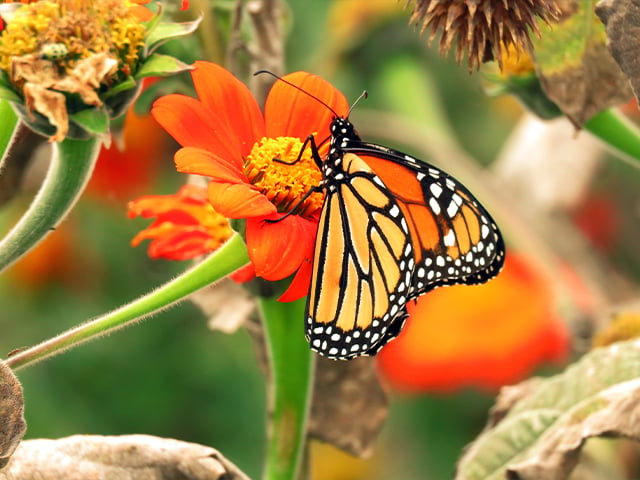 WILDLIFE WATCHING: Visit Santa Cruz County's free official Wildlife Watching Guide is a great way to get your bearings on where to go and what to look for. Seaside, visit the Santa Cruz Wharf and spot a variety of wildlife which swim, fly and sunbathe around this local point of interest. The monarch butterfly grove at Natural Bridges State Park is DIY-way to explore these delicate and resilient creatures mid-October through mid-January, and the cliffs above Davenport provide one of the best spots to watch the California Gray Whale migration from December through early spring. View the latest Wildlife Watching Guide here or request your free copy that will be sent to your home!
DISCOVER MUSEUMS: Learn about Santa Cruz surfing legends, the farming methods of a bygone era, the Monterey Bay National Marine Sanctuary and more at admission-free museums such as the Santa Cruz Surfing Museum, Agricultural History Project, San Lorenzo Valley Historical Museum, Capitola Museum and the Aptos History Museum. The Santa Cruz Museum of Art & History is admission-free the first Friday of every month. And the California Agricultural Workers' History Center at the Watsonville Public Library is a free exhibit that chronicles the history of agricultural laborers in the area and the products they harvest.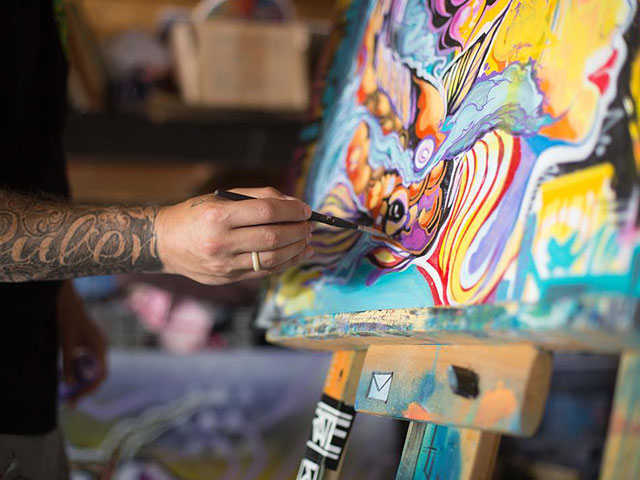 SAVOR FINE ART: Peruse galleries exhibiting rare glass artwork, the work of local watercolor painters and more. The Pajaro Valley Arts Council, Santa Cruz Art League and Santa Cruz Mountains Art Center are just some of the free galleries you'll find around town. Arts Council Santa Cruz County's Open Studios Art Tour October 2-3, 9-10, and 16-17 is a creative way to visit artists in their studios on this self-guided tour.
GET OUTSIDE AND PLAY: A multitude of free outdoor adventure opportunities await. Capture the surfing spirit and watch surfers at Steamer Lane, or check out Pleasure Point, where experienced wave riders challenge themselves at "The Hook". Santa Cruz County's state parks offer epic cycling opportunities. Families will enjoy scenic bike rides along East Cliff and West Cliff Drives in Santa Cruz. And the trails at UC Santa Cruz are popular with all riders and skill levels. The 18-hole Pinto Lake Championship Disc Golf Course in Watsonville offers a free way to try out another type of golf – just bring a Frisbee® and you're set!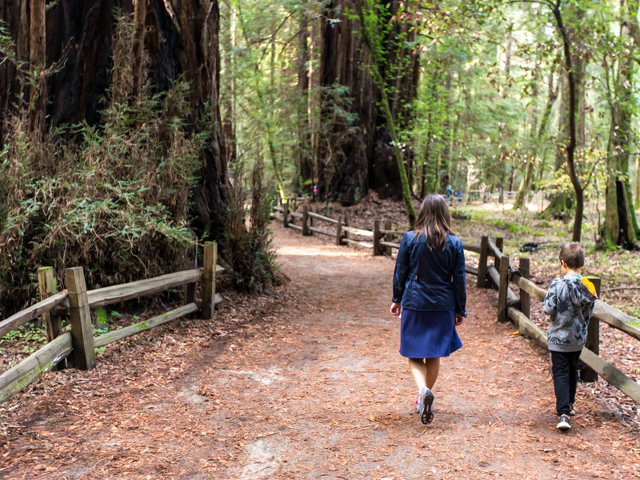 SEE THE REDWOODS: A number of Santa Cruz County parks with great hiking trails are admission-free, including DeLaveaga Park, Quail Hollow Ranch and others. State parks like Henry Cowell Redwoods State Park and The Forest of Nisene Marks State Park only charge a parking fee.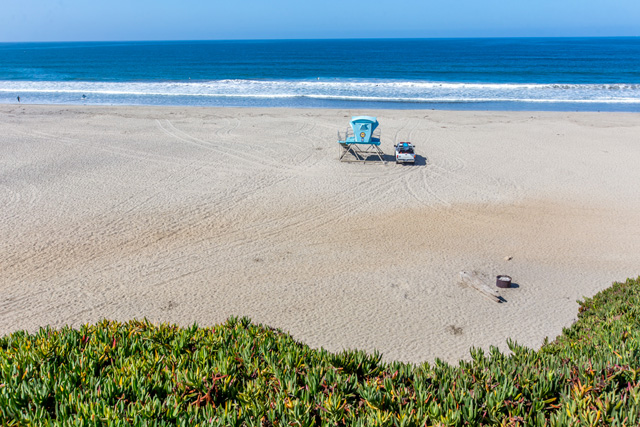 HIT THE BEACH: With 29 miles of coastline and mild offseason temperatures, finding an admission-free beach for a romantic stroll or watching a sunset is easy. Favorites include Main Beach, Capitola Beach, Rio Del Mar Beach, Manresa, Twin Lakes Beach, and Seabright Beach.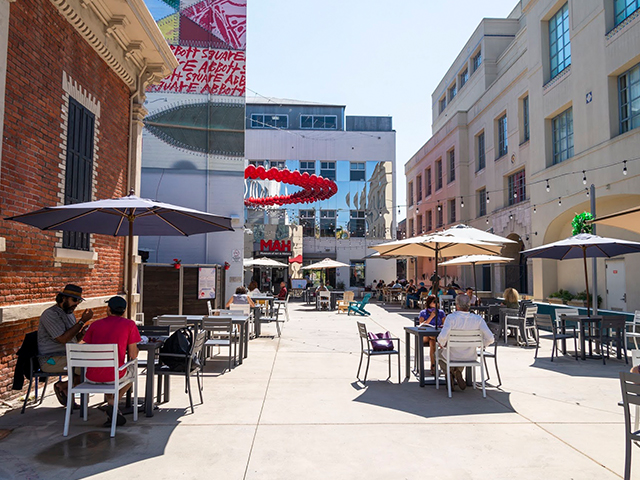 PEOPLE WATCH AND WINDOW SHOP: Stroll Downtown Santa Cruz, where pedestrian-friendly, tree-lined streets boast unique shops and sidewalk performers. Or breathe in the Mediterranean essence of quaint Capitola Village.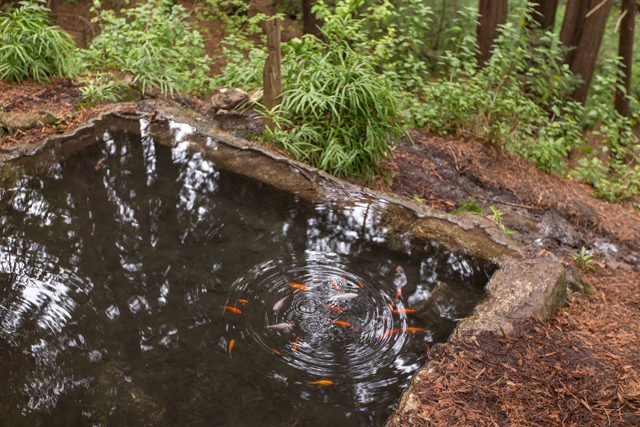 EXPLORE THE WILD BEAUTY OF CAMPUS: The Arboretum at UC Santa Cruz offers free admission the first Tuesday of every month. Also located at UC Santa Cruz, enjoy free self-guided tours of UCSC Farm & Alan Chadwick Garden year-round between 8AM and 6PM. Step into Pogonip Open Space right from campus; the Rincon Trail slopes down to the eastbound Spring Box Trail, where a quick stroll leads to a spring-fed koi pond. Back on the Rincon Trail, veer north to see 19th century limestone kilns and a spectacular rock garden dotted with notes from visitors.
We hope you enjoy this list of fun and FREE things to do in Santa Cruz County this season! Have fun and stay safe!