Instagram brims with stunning shots of Santa Cruz, showing off its inspiring coastline, pastoral farms and towering redwood forests. Yet what you may not have noticed is that, against this scenic backdrop, a nascent craft movement is taking root. Venerable Santa Cruz producers like Marini's Candies are being joined by a new generation of artisans producing handcrafted food, drink, home goods, and apparel that are delighting locals and visitors. Here's a glimpse of some local producers — both old and new — shaping the local food and craft scene.
EAT
Penny Ice Creamery – What makes this popular ice cream stop remarkable is not just the fresh flavors sourced from local purveyors, but the fact that it is one of a few ice creams made completely from scratch. Okay, the toasted marshmallow topping is pretty special too.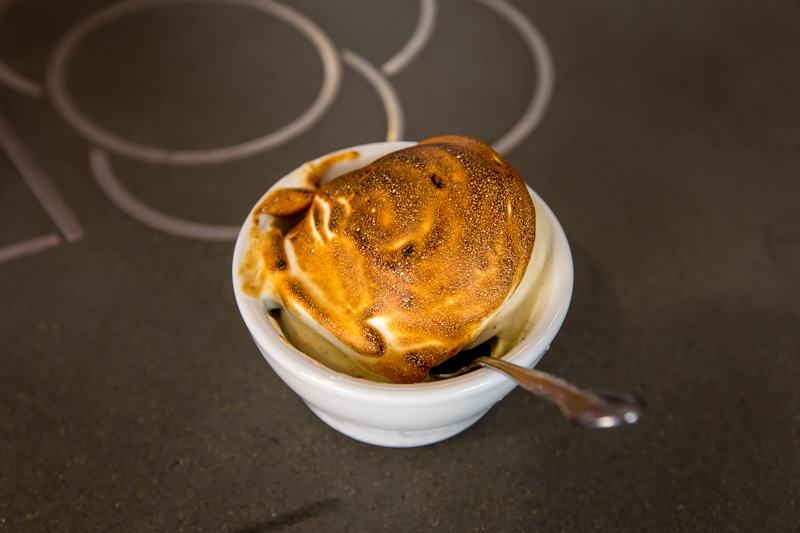 Mutari Chocolates – At Mutari Chocolate, they source ethically traded and sustainably grown cacao from a variety of farmers and origins throughout the world. They do it from bean to bottle and bar – yes, they even hand sort the cocoa beans. They believe that less is more, and that using fewer ingredients of better quality, make for the best experience. The difference is in the taste – try for yourself!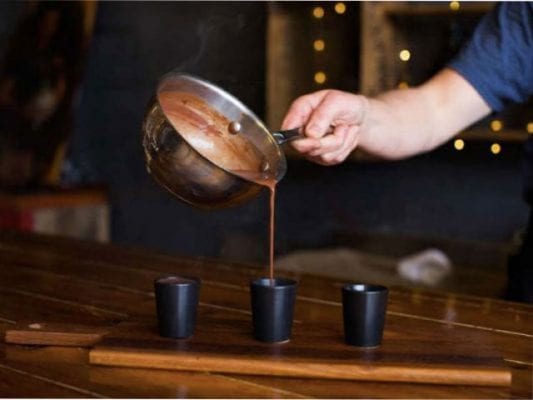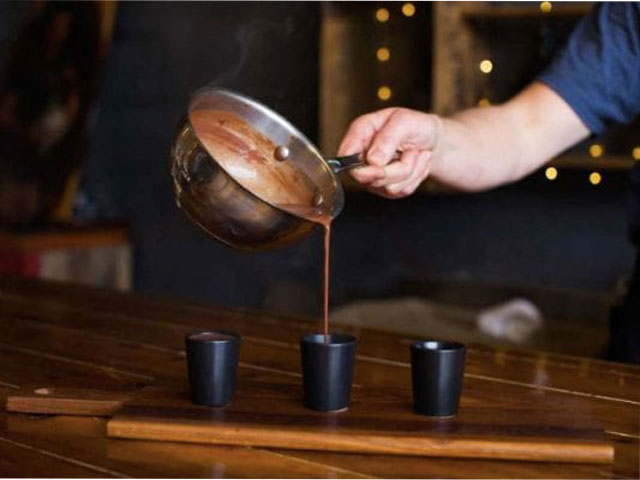 Pacific Cookie Company – The sweet aroma of freshly baked cookies wafts over bustling Pacific Street, luring patrons in for a nibble of creations like the triple chocolate Dr. Midnight.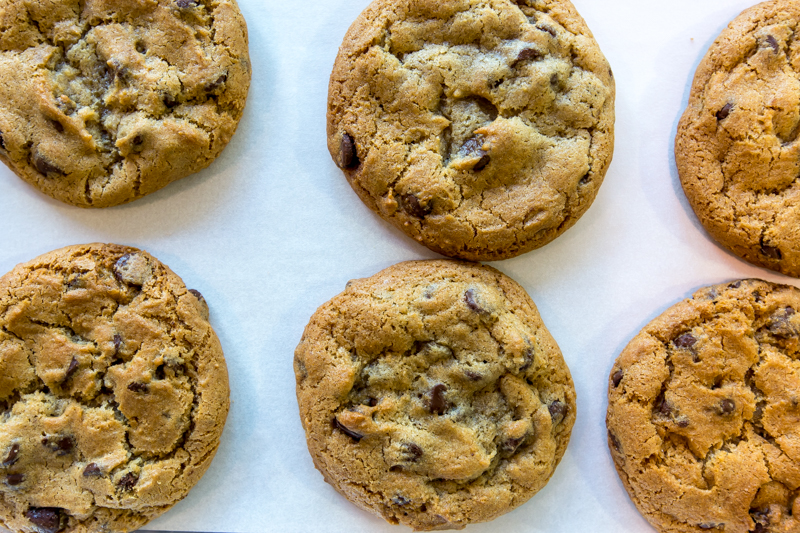 Ashby Confections – These aren't your average candies! Ashby Confections crafts exquisite artisan chocolates and confections. They use the finest local ingredients to create luxurious and visually stunning treats for the most discerning chocolate palates. They work with local craft breweries, wineries, farmers, chocolate makers, dairy producers and more.
Marini's – This beloved Santa Cruz institution has delighting guests with handmade chocolates and salt water taffy for over 100 years. Check out the Westside location which sports a spinning gum drop ferris wheel!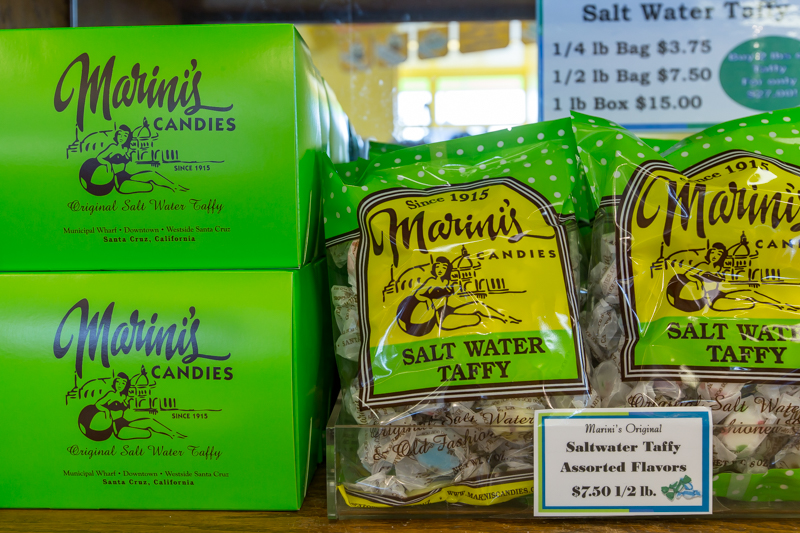 DRINK
Bargetto Winery – Bargetto Winery has produced handcrafted wines in the Santa Cruz Mountains since 1933. Taste their award-winning wines and experience the long tradition and dramatic beauty of this internationally-acclaimed appellation.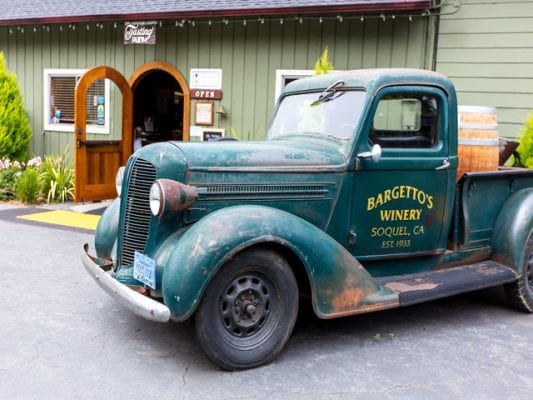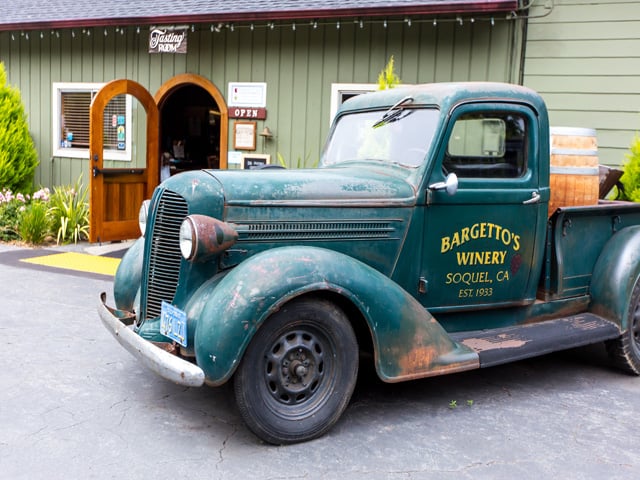 Santa Cruz Mountain Brewing – This organic brewery offers delicious bites with their cold brews on the cheerful, sunny Westside of Santa Cruz. The taproom features several rotating taps and they try to have these represent a solid variety since they enjoy brewing all the styles and want all their customers to be happy. Many guests enjoy Pale and IPA styles, but they also provide dark beers, and in the fall and winter months, maltier beers.
Venus Spirits – Peek behind the bar of Santa Cruz's better restaurants and you're likely to spy a smart-looking bottle from Venus Spirits. The Westside distiller (and now, with a restaurant of their own) produces organic, small-batch gin, whiskey and a blue-agave spirit that would be called tequila if it were made in the designated part of Mexico.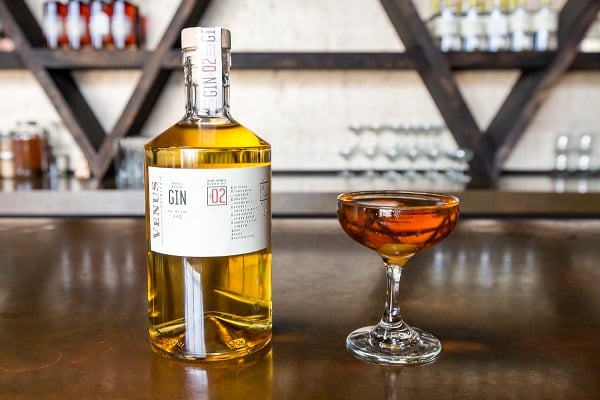 SHOP
Home/Work – This vibrant Midtown shop is a hub for beautifully designed, local artisan goods. Discover lovely tableware from Sanny Ceramics, hammered brass jewelry from Sticks and Stones, hand block printed linens from Willow Ship, and Salt Roots Soaps' gorgeous handmade bars named for destinations around the Monterey Bay.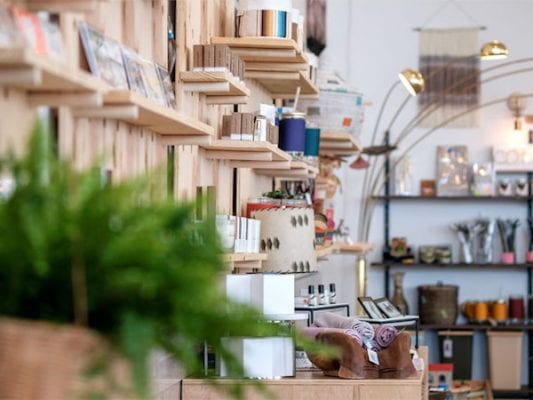 Head'n Home Hats – Across from the Watsonville airport — hidden in plane view, perhaps? — you'll find a showroom filled with locally made, handcrafted leather headwear in wide range of styles, from western to Steampunk.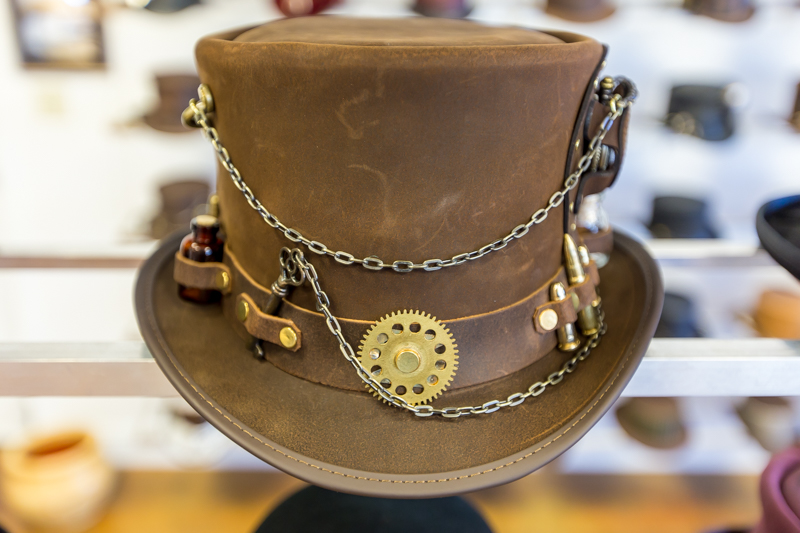 Berdels – Surf style is everywhere in Santa Cruz, but this downtown shop is the only place you'll find small, local labels like Thieves, Uroko, and Ventana.