All Photos by Garrick Ramirez
Santa Cruz has built up its reputation for superior craft beer and artisanal spirits in recent years, but don't forget that we bubble over with sparkling wine too! As any champagne lover knows, sparkling wine is meant to be enjoyed anytime, not just on special occasions. Yet with Valentine's Day on the horizon, we couldn't help but recommend two exceptional, handcrafted sparklers made in Santa Cruz County.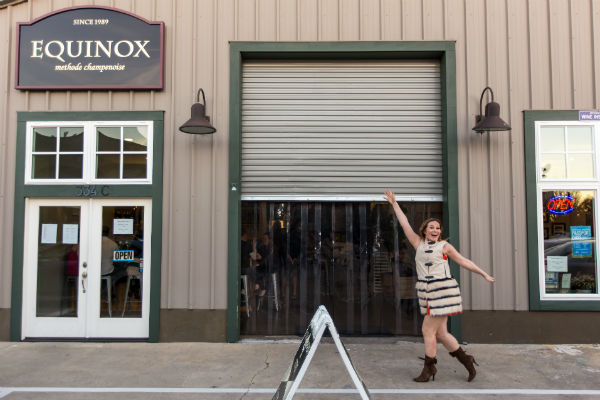 Methode Champenoise at Equinox
The Westside is hotter than ever, thanks in part to a genuine community of boutique wineries that draws a lively, weekend crowd. If you're Champagne buff, you've likely already discovered Equinox's popular tasting room here. Yep, we know: it can only officially be called "Champagne" if it was made in the Champagne region of France. But you'll hardly worry about stuffy decrees with a glass of Equinox's deliciously complex sparkling wines in hand. Owner and winemaker Barry Jackson employs traditional Champagne-making techniques-méthode champenoise-to handcraft, small-batches of bold, effervescent wines. Barry's a local master, and has served as a trusted consultant to notable wineries for years. In fact, if a local winery wants to produce a sparkling wine, they usually come to Barry.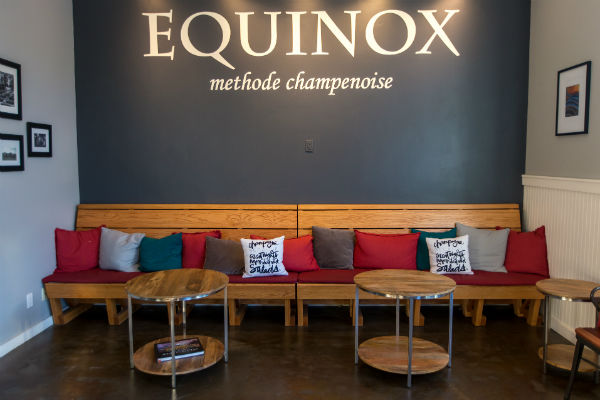 Equinox's lounge-like tasting room and cellars offers a stylish, comfortable space to sample his wines. Bring the kids and the pups, and enjoy a flight or a glass. Just don't miss the remarkable, dry sparkling Monterey Rosé if it's available. An especially-friendly staff also pours still red and white wines that Barry produces under a second label, Bartolo (a Spanish-language nickname that he picked up a while back). Try the Fiano, a lesser-known Italian varietal that Barry says is the best white wine you've never tasted.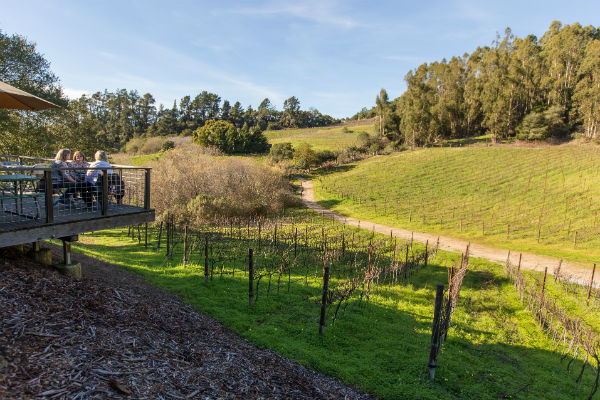 Zesty, Sparkling Pinot Noir at Alfaro Family Vineyards
For a unique sparkling wine, try the new 2014 Cremant de Corralitos Sparkling Pinot Noir from Alfaro Family Vineyards + Winery. If that sounds odd, you might be surprised to learn that Pinot Noir-along with Chardonnay-is one of the primary grapes used to produce Champagne. Alfaro's Cremant de Corralitos is a salmon-colored sipper with a bright fruit character-green apple, wild strawberry-as opposed to the yeast flavors usually associated with sparkling wine. Cremant is a French term that refers to a fresh, fruit forward style of wine, and Alfaro's Cremant-made in traditional champagne style-achieves this via an abbreviated aging process. The result is a zesty, refreshing wine that pairs great with seafood, poultry, pasta, and anything salty (a great foil for bubbles). Note that Alfaro only produced around 250 cases of the Cremant de Corralitos, and you'll have to visit the winery to nab a bottle or a taste. Hardly an inconvenience since the Alfaro property is one of the most gorgeous in the county, with a warm staff and a big outdoor patio overlooking the rolling, vineyard-covered hills of Corralitos.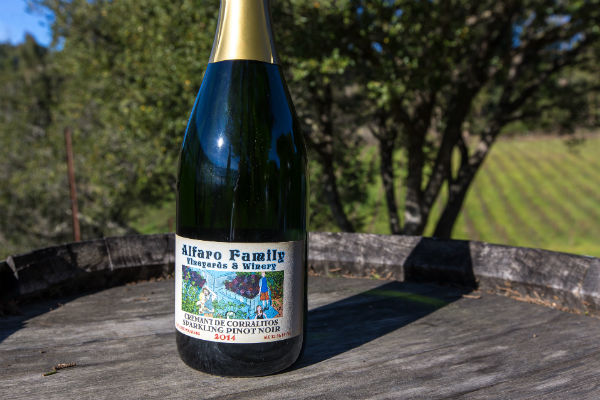 Equinox and Alfaro are but two of many independent, boutique wineries found throughout Santa Cruz County. Discover your favorite by perusing our listing of other local tasting rooms.