The gorgeous Monterey Bay, refreshing redwood forests, miles of hiking trails, and many of your favorite eateries, shops, activities, and attractions are ready to say, "Welcome to Santa Cruz!"
So, what are some ideas for you next visit to Santa Cruz County? Or as a local, what are some fun things you can do this season? Let's dive into 10+ classically Santa Cruz things that you can do in Santa Cruz right now: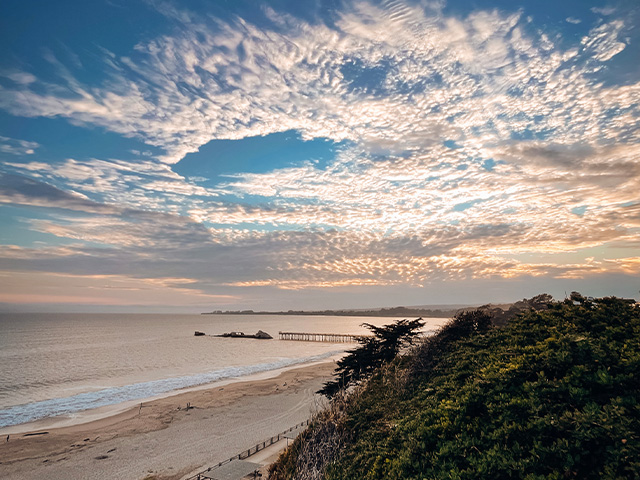 #1: THE BEACH
With 29 miles of coastline, folks can find a spot to enjoy the Monterey Bay, ocean breeze, and panoramic views.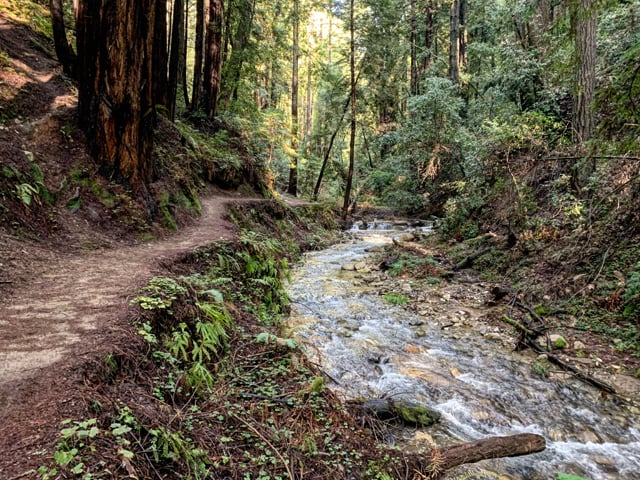 #2: REDWOOD RESTORE
Explore miles upon miles of redwood forests at Nisene Marks, Henry Cowell, and Wilder Ranch. Check here for some great hiking inspiration including Best River and Waterfall Hikes, Hikes with a View, Kid-Friendly Hikes, Wildflower Hikes, and more!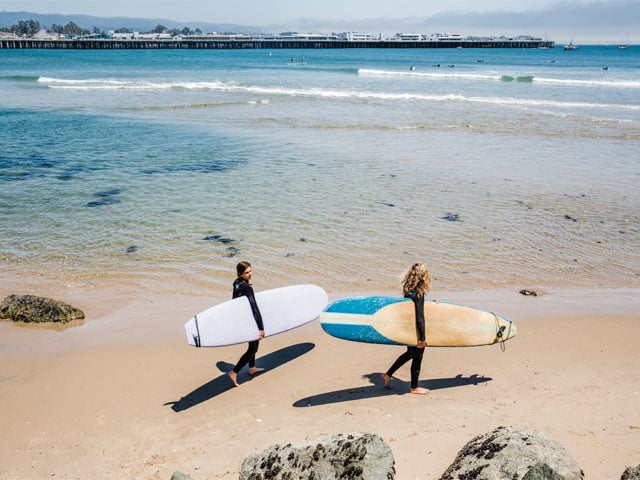 #3: SURF'S UP
Whether you're a seasoned (salty) surfer or a hang ten newbie, get out in the Monterey Bay and take to the waves. Surf lessons are available or you can opt for surfboard, stand-up paddle board, or boogie board rentals. And if you'd rather watch from the shore, that's okay too.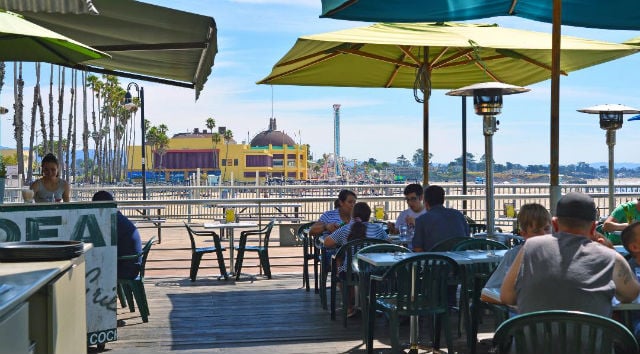 #4: SANTA CRUZ EATS
Ocean view al fresco dining, string lit patios, a romantic dinner out, takeout, and delivery are available throughout the county. Whether you're looking for a dine-in spot, a place to linger while you dine al fresco, some food on the go between exploring the area, or a tasty treat to satisfy that sweet tooth, Santa Cruz County eateries are serving up all your favorites. And for those looking for the perfect patio that's near a day of activity and fun, check out one of our latest blogs: Patios to Play: Explore Top Spots for Outdoor Eats and Post-Meal Adventures.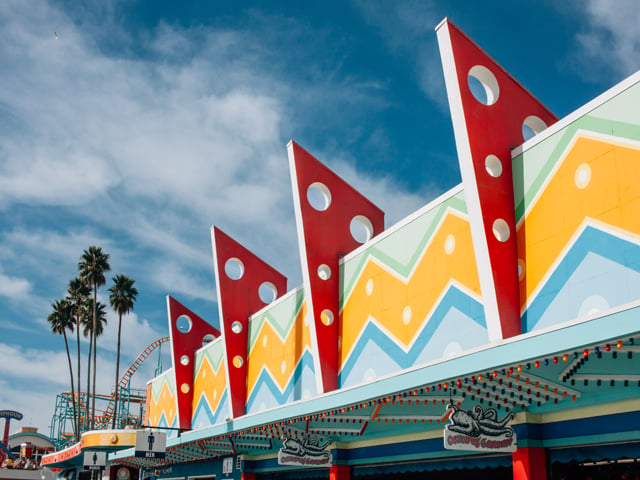 #5: A DAY AT THE BEACH BOARDWALK
Have a classic Santa Cruz Beach Boardwalk experience this year! Rides, attractions, live music and entertainment, games, bowling, mini-golf, shops, eateries, and concessions are all open – including Neptune's Kingdom, Fright Walk, Laser Tag, and the Casino Arcade.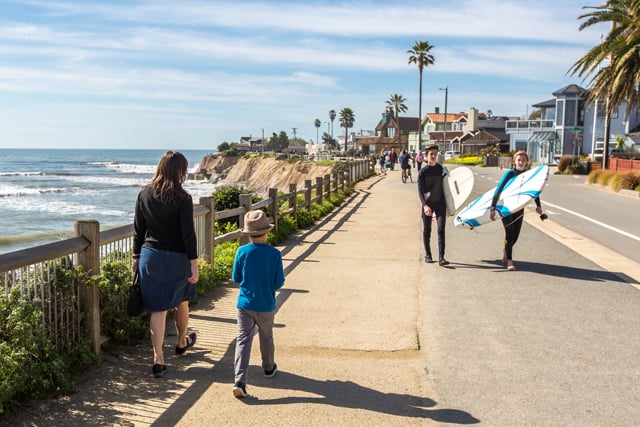 #6: WATERFRONT WALKS
From East Cliff to West Cliff, a walk on the coastal paths will forever be a must-do on your trip to Santa Cruz County! Don't miss out on the gorgeous sunsets, sparkling waves, surf watching and stunning vistas of the Monterey Bay. Need more inspiration? Check out our picks for the Top 5 Waterfront Walks in Santa Cruz County.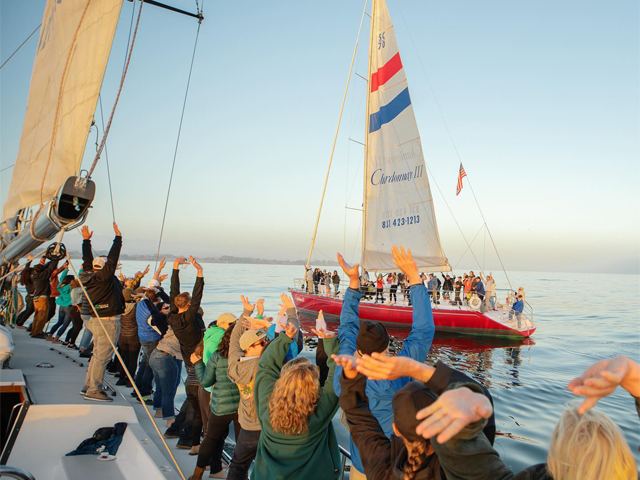 #7: WATER ACTIVITIES
Want to rent some equipment to get in the Bay? Kayaks, stand-up paddle boards, surf boards, and lessons are all available. At the Santa Cruz Harbor, check in with SUP Shack which is open for rentals and purchases. In the Capitola Village, Capitola Beach Company is renting equipment daily and offering surf and SUP lessons. If you're looking to sit back and relax as you tour the Monterey Bay, hop aboard Chardonnay Sailing Charters or the O'Neill Yacht Charters. For a fishing excursion, book with Santa Cruz Charters where they provide everything you need to be "Gone Fishing" on the Monterey Bay. Check our website for other water activity rentals, lessons, and experiences and be sure to contact individual businesses to make your reservations.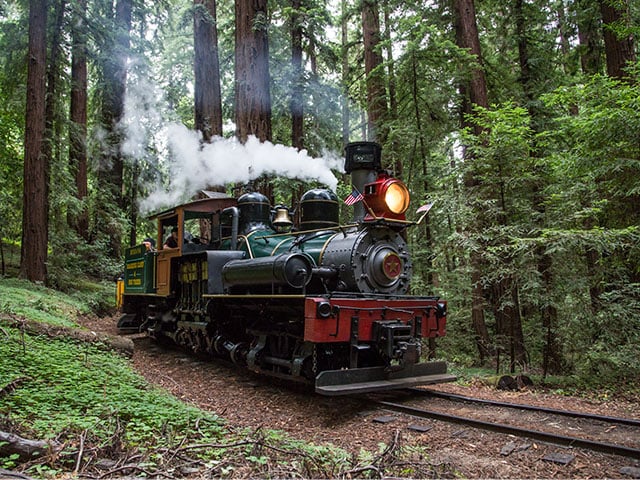 #8: RIDE THE TRAIN AT ROARING CAMP
Trains at Roaring Camp Railroads are leaving the station! Take a classic ride through California's towering redwood trees, or take an open-air excursion along a scenic river gorge through Henry Cowell Redwoods State Park to the beach of Santa Cruz. Please read the Roaring Camp website for complete information on safety protocols and procedures, reservations information, and much more.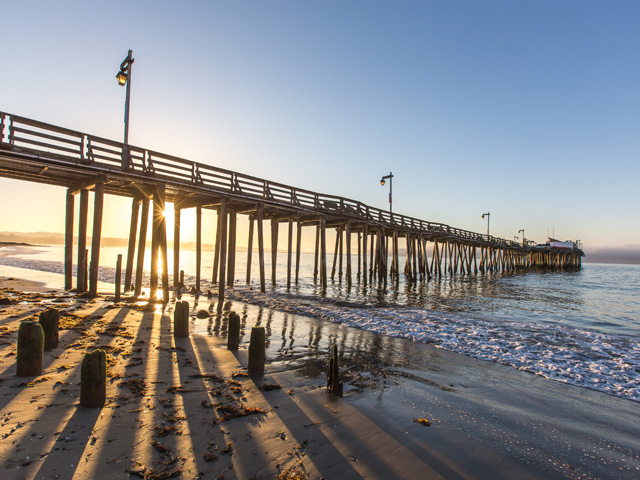 #9: PEER AT THE PIER
The Santa Cruz Wharf, Capitola Wharf, and pier at Seacliff State Beach are open and have stunning views of the Monterey Bay. Whether you're casting a line (no fishing permit required when fishing off a pier), dining over the water, or watching the seal lions' aquatic acrobatics, a little time over the ocean will be a peaceful escape. Get more info on the piers of Santa Cruz County.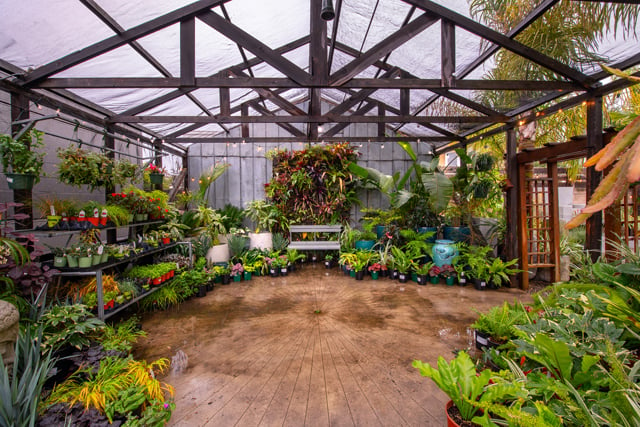 #10: SHOP – SANTA CRUZ STYLE
Who doesn't love getting a little something special from Santa Cruz? Whether it's surf apparel at O'Neill Surf Shop, some special treasures from the Craft Gallery or Annieglass, stylish succulents and plants at Dig Gardens or The Garden Company, fresh outfits from Shoe Fetish or Pacific Trading Co., or everyone's favorite apple juice from Martinelli's Company Store, Santa Cruz County shops are open for business.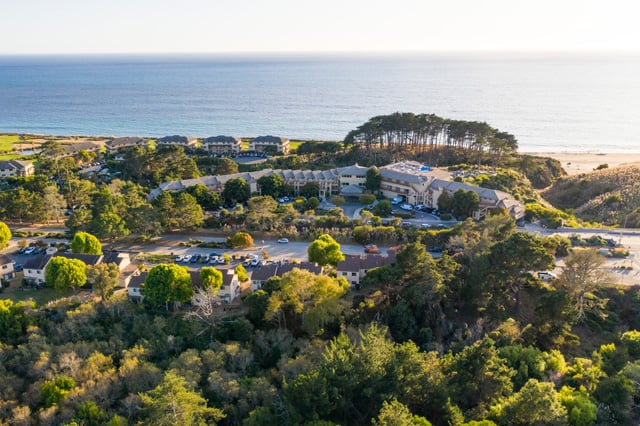 #11: RESORT REFRESH
Sometimes feeling the total relaxation of Santa Cruz County can be experienced solely from the comfort of your hotel, resort, vacation rental, or B&B – even for the locals! From the newly renovated Chaminade Resort & Spa to Seascape Beach Resort perched over the Monterey Bay, explore the many lodging options around the county. And sometimes you just need a spa treatment, massage, or some top-notch pampering products – stop by Yoso Wellness or Yoso The Annex to "feel whole from skin to soul."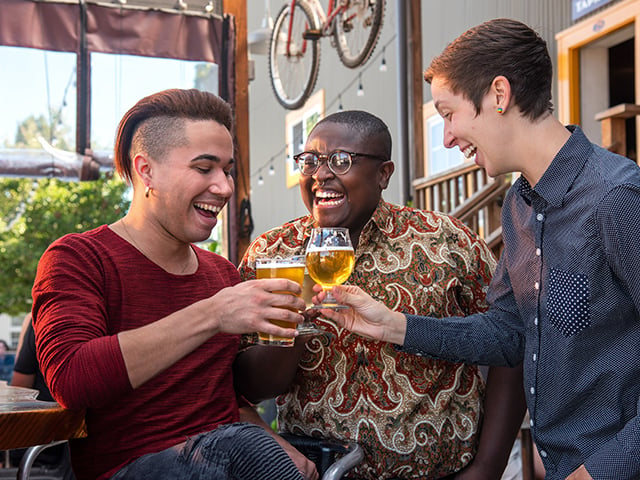 #12: DRINK LOCAL
Breweries, wineries and eateries serving local beverages and spirits are a great way to experience the county! Enjoy a crisp cold organic beer at Santa Cruz Mountain Brewing with their new food menu items and sip local wines from the Santa Cruz Mountains.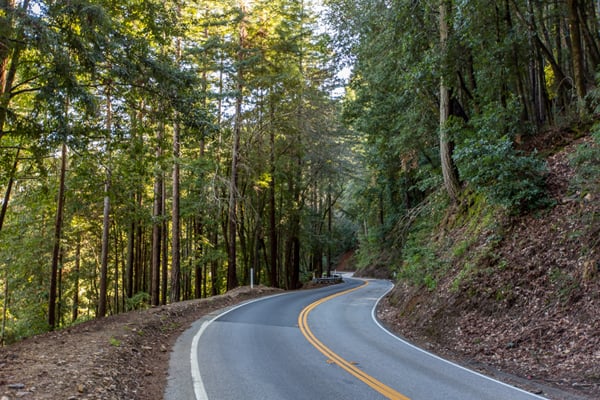 #13: SCENIC DRIVE
Sometimes the best way to see the expansive, diverse beauty of Santa Cruz County is by taking a scenic drive. Take Highway 1 North and see the rugged coast of Davenport or head into the redwood forest in the San Lorenzo Valley on Highway 9. If you're looking to hop out of the car to stretch your legs or grab a bite – check out four of our favorite Explore + Eat Day Trips.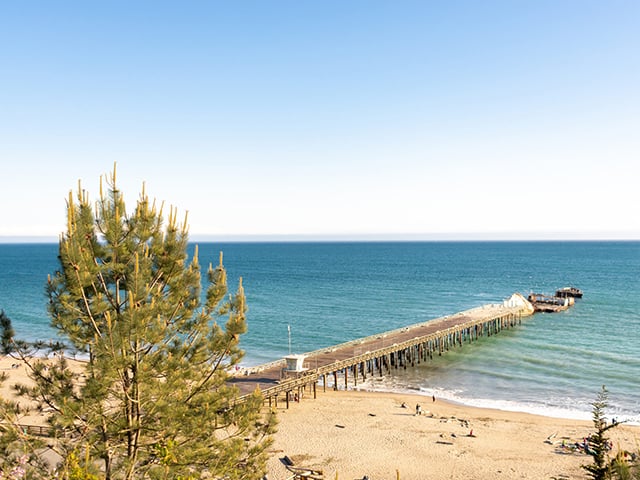 #14: EVENTS ARE BACK!
Live music, outdoor markets, historical state park tours, art exhibits, and more – Santa Cruz is offering many fun and engaging events throughout the county. Check our events calendar to see what's coming up!
We hope you enjoy this list of classically Santa Cruz things to do! We ask that anyone visiting Santa Cruz County to mind businesses' safety guidelines, pack your trash, and help keep our community safe and beautiful!
Updated 2022